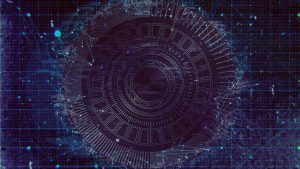 In-memory computing specialist GridGain has announced that its Apache Kafka Connector has been verified by Confluent, the body created to control the Kafka partner programme.
In a world obsessed by such things as Internet of Things (IoT), enterprises are constructing highly-scalable massively distributed systems. GridGain wants to be the company at the core of these systems.
Confluent touts a complex world of companies struggling to control the data flow through their systems. It calls this a "giant mess". It claims enterprises are battling to build systems as they race to embrace such things as IoT and to deliver a new generation of web apps. Confluent believes that systems which pre-date the creation of large-scale distributed systems fail to meet the architectural needs of a modern data-driven organisation.
Step forward Kafka
Kafka started life as a scalable distributed messaging queue. It has morphed into a distributed streaming platform capable of going beyond publish-and-subscribe. It can now manage the storage and processing of data in a messaging stream.
Architecturally you can think of Kafka sitting in the middle of a distributed system acting as the messaging glue. Above Kafka, a company can deploy all the usual fun stuff. Such things as web apps, custom business apps, microservices, monitoring, analytic and so on. Below Kafka comes the hardcore systems: NoSQL databases, Oracle databases, Data Warehousing, Hadoop, SFDC and so on.
The Confluent Platform is a free to download Open Source solution. It aims to make the integration of Kafka into an enterprise smoother by delivering the tools to help developers optimise and manage Kafka. It also enables secure data streams within the distributed system.
What does this mean
What does GridGain gain? Having pinned its colours firmly to the Apache Ignite platform, it wants to be seen as delivering a massively scalable hybrid transactional/analytical processing (HTAP) engine. Which, when you bolt it together with Kafka, could potentially provide enterprises with a powerful architecture for meeting the needs of, you guessed it, IoT and web-scale applications.
You can also distil this announcement down to a single line descriptor: The certification delivers an out-of-the-box integration that simplifies the use of Kafka APIs, circumventing the more laborious manual implementations.
"A growing number of enterprises pair GridGain with Apache Kafka to create high performance, massively scalable solutions for streaming data use cases," explains Terry Erisman, Vice President of Marketing at GridGain. "We are pleased to have the GridGain Kafka Connector verified as part of the Confluent Partner Program."