Estonia has launched a recruitment campaign entitled 'Career Hunt' in cooperation with leading IT companies. This extends Estonia's participation in the digital world.
The campaign aims to find technology specialists in the UK and encourage them to apply for senior positions at tech industry luminaries such as Taxify, Twilio, Microsoft, Skype and Swedbank. Jobbatical CEO Karoli Hindriks, and an Estonian  entrepreneur, says that the labour shortage is one of the biggest problems in the technology sector around the world. Estonia and its campaign are changing the way people perceive recruitment.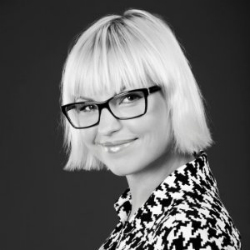 "Simple job ads are not enough anymore," she said. "People are a lot more mobile now, and for them to come your way, you need to put in more effort. Compared to the last decade, talent hunts are being taken to extremes."
A trip to Tallinn and Estonia
Selected candidates will enjoy a five-day trip to Estonia, during which they will meet with:
IT industry employers
visit the NATO Cyber Defence Centre
attend the Robotex robotics festival
interview for a jobs that (Estonia hopes) might be life changing.
The international job search portal Jobbatical will help employers find suitable candidates. It will also conduct preliminary interviews.
The chase for top IT talent heats up
A global recruitment study by ManpowerGroup suggests that the labour shortage has never been as acute a problem in the last 12 years as it is now. As many as 45% of employers surveyed said that finding employees with the necessary skills was difficult.
The study, which involved more than 39,000 employers from 43 countries, established that demand is greatest for people with specific technical skills – engineers and IT specialists. One in every four employers confirms it has been harder to recruit people this year than last year.
Career Hunt gives people who are interested in a career and moving to Estonia the chance to visit the country, without paying travel costs, so they can evaluate available options before deciding to relocate. Though its population is only 1.3 million people, Estonia's IT and communication sector flourishes. By 2020, the forecast for its job market is that it will be short of 37,000 ICT specialists, some of whom, the Career Hunt campaign hopes to attract from the UK (submissions are now open, with a deadline of 23rd of September).
About Jobbatical
Jobbatical is a platform with a database of more than 200,000 global citizens from the tech, creative and business background from 150+ countries. The company connects jobseekers with companies in search of talent around the world.
Jobbatical was founded by Karoli Hindriks in 2014. She launched her first company at the age of sixteen, officially becoming the youngest inventor of Estonia.
Enterprise Times: what does this mean
The UK has prided itself in being the red-hot centre of European technical innovation. It is true that, in the past, the UK has attracted a rich selection of high tech, and especially IT, talent from across the EU. Now the process may be about to reverse.
Career Hunt aims at IT people in the UK. The point that xenophobes might overlook is the aim addresses not only UK IT specialists but all IT specialists. Those who have come to the UK but who feel uncertain about a UK no longer being in the EU may choose to relocate, as they have already done before.
A UK IT brain drain is on the cards. It will not only be Estonia which will be mounting similar initiatives to drain the UK's IT talent pool.