Ramco has announced another multi-million dollar deal in the Philippines. It announced that AP Cargo Logistic Network Corp has selected Ramco Logistics software to transform its business operations.
AP Cargo is the leading domestic provider of express logistics in the Philippines. It has more than 1,600 employees operating a fleet of more than 500 vehicles. It selected the Ramco logistics solution to update and automate its processes. The company is also targeting cost savings across its business. As part of the deal it will also implement the Ramco finance and HCM solutions.
Is international logistics competition driving Ramco growth
Ramco highlighted the Philippines in its latest results announcement. Only set up in 2016 it accounted for nearly 40% of the Ramco order book in 2017-2018. This has been been driven by the growth in the Philippines economy. It has sustained more than 6% growth rate over the last two years (Source: Trading Economics). ResearchAndMarkets.com say the Philippine freight and logistics market will be worth USD 60.22 billion by 2023.
This has led to international operations such as UPS investing in the region. That threat, backed by modern IT systems, has led to AP Cargo investing in its own IT systems. It is taking advantage of Ramco's mobile friendly applications to transform operations across its business. This includes transport management, hub management; warehouse management, fleet management, HR and finance. The Ramco solution is already compliant for both payroll and HCM.
Vincent John S. Villacorte, Vice President – Business Operations and Virgil Francis Villacorte – VP Sales, AP Cargo, commented: "The decision to automate our manual systems with a future-ready logistics suite is part of a larger strategy to overhaul our supply chain. Ramco's unified solution will offer real-time operational visibility and better planning capabilities, enabling us to arrest revenue leakage and boost productivity to drive overall growth. Ramco has a great track record as a logistics software provider in the Philippines, and we are excited to work with them for our digital transformation."
The deal follows success for Ramco at LBC Express, another Philippines based logistics company and First Balfour Inc, a construction company.
What does this mean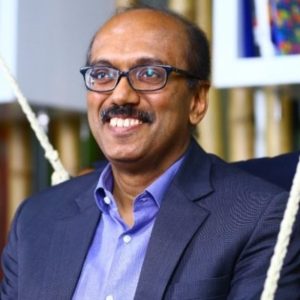 Customer advocacy is clearly working well for Ramco in the Philippines. From its early successes it is now starting to cement a significant share of the market. It will hope to replicate this in Indonesia and other Asian countries as it looks to continue its growth.
Virender Aggarwal, CEO, Ramco Systems, commenting on the deal said: "We are pleased to announce AP Cargo as our latest customer in the logistics and shipping space. Having already secured partnerships with leading logistics providers in the Philippines, we have built our solution to address specific pain points in this market and enable clients to leapfrog the competition. This win represents another milestone in our ongoing journey to strengthen our presence in the high-growth ASEAN economies."