Two Salesforce app partners have announced new offices ahead of Dreamforce next month.  Rootstock has announced a new Worldwide HQ building in San Ramon. Kimble Applications (Kimble), demonstrating its growing success in North America, has opened a new office in Atlanta. Both expansions are a natural development of the success they are enjoying.
Rootstock, consolidation and growth forces move.
Rootstock's new office is as a result of the acquisition of Kenandy earlier this year and the addition of new staff across the business. Employee numbers have more than doubled growing 111% since the start of 2018.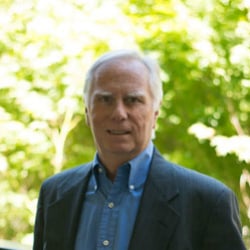 Pat Garrehy, CEO of Rootstock commented: "Rootstock has reached a critical growth milestone. With the recent acquisition of Kenandy and the expansion of our team, it was time to move to a new location, merge our Bay Area employees under one roof, and have the ability for additional growth."
The inference is that in making the move Rootstock is both closing its own office and that occupied by the team from Kenandy. This is a sensible move as in bringing the teams together in a single and new location for both it should help to complete their integration.
Garrehy chose San Ramon with its proximity to the road network, BART, restaurants and other amenities. The building will contain the executive team and members of the marketing, sales and professional services teams. Rootstock also has office in Atlanta, Pune (India) and Sweden. The new office is an indication of employee growth. What Garrehy and Rootstock will want to demonstrate next is that their expansion requires additional offices in other cities and countries.
Kimble opens fourth US office
Kimble's success in the US is showing no signs of slowing. Atlanta joins Boston, Park City Utah and Chicago as its presence on the ground increases. The expansion is part of the investment in growth that CEO Sean Hoban announced following the investment by Accel KKR earlier this year. More than 50% of the Kimble revenue now comes from North America. Its other key markets are Germany and the UK.
Kimble's U.S. President Daniel Keating said: "Kimble is extremely focused on customer success. Opening an office in Atlanta means our people can be on hand to support our customers as they utilize Kimble to improve business performance while reducing the administrative burden."
As true cloud software vendors should do, Kimble focuses on delivering more than just software. It now has several customers headquartered in Atlanta. The new office will provide a level of support and guidance on best practices in professional services. This proximity in both a physical and professional way keeps its customer satisfaction scores at a very high level.
Where next for Kimble? While they have a presence on the West Coast they have yet to open an office there. It may not be long before they do so.
What does this mean
The biggest Salesforce convention of the year Dreamforce approaches. Its partners are preparing for one of the most important events on their calendar. Kimble, whose professional services automation software is one of the leaders on the Salesforce platform, this will be a busy week.
Rootstock, after its acquisition of Kenandy, is the largest Manufacturing ERP native on the Salesforce platform. This is an opportunity to demonstrate its progress over the last year.