simPRO has announced and made available a new add-on called Data Feed. It enables businesses to import data from emails in a variety of formats to reduce the administration overhead of data entry.
It has developed machine learning algorithms to interpret data held in emails and email attachments including Excel Spreadsheets, CSV files, PDFs and text files. Data Feed is currently available to set up and process five different workflows:
A new lead.
A new quote.
A new job.
A new supplier invoice and / or receipted purchase order.
A new task.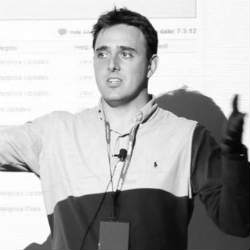 Several examples were given in a video supporting a blog by Madeleine Richards. One was a customer email that generated a job request. Another is an automated email sent by a remote machine that created a service visit, creating the service request and dispatching the engineer automatically.
simPRO Director Curtis Thomson commented: "Essentially this enables simPRO to have a one-way integration with any other system that can send emails with data. These systems include security monitoring systems, websites, contractor management systems, wholesaling systems and building management systems, allowing our clients to stay time focused on serving their own customers more effectively and spending more time on higher value work."
How does it work
simPRO will set up each individual data feeds for customers for no charge. The inference is that each data feed is based on a specific format of email /content.  Thus, if two different security systems send two differently formatted emails this would be two data feeds. If a business can insist on customers and suppliers using standard forms then the delivering data feeds is very cost effective. Pricing in the UK is based on the number of data feeds created and used. Each data feed allows unlimited emails:
£19 for 3 data feeds
£49 for 10 data feeds
£69 for 20 data feeds
The setup leverages machine learning and each is completed individually by simPRO.  Whether in time this becomes a more automated process in not known. Could simPRO roll out a solution that can understand multiple formats delivering unlimited data feeds? That the setup by simPRO is free confirms that they are using machine learning to generate the processes, otherwise this would not be cost effective.
Once the data is imported the customer defined workflows are initiated for each data feed. Thus for a Purchase Order, it might require validation or kick off a stock picking process. For a service request, depending upon severity, it automatically create the job and dispatch the engineer to site.
Data Feed delivers analytics and administration functions
Data Feed delivers the automation to help businesses increase efficiency. It also provides administration tools and analytics to help customers measure and manage the process. Analytics provides information about which are the most active feeds and other dimensions. It can also enable administrators to identify which imports need additional data to complete processing. Users can view every emails automatically received by simPRO. Additionally, they can manually upload emails and documents if they were sent to the wrong account.
What does this mean
For businesses operating remote equipment or other software applications it will help to automate the workflow between systems. For many businesses the influx of emails that each need an action is overwhelming.
Some companies, such as Anticimex, have turned to IoT to automate email based processes. For others, the volume of alerts is not enough to warrant such an investment, and it may not be appropriate.
The simPRO solution is cost effective and could significantly reduce the burden on data administrators. Importantly it should also reduce the data errors that often creep into due to human interaction. Thompson added: "This software add-on is a step in the right direction towards helping businesses become more productive, streamlined and overall more successful."