Fineqia International (Fineqia) has announced its acceptance by the UK's Financial Conduct Authority (FCA) for participation in the fourth cohort of the FCA's 'Sandbox Regulatory Program'. Fineqia wishes to test the issuance and administration of bonds backed by cryptoassets using its digital platform. This enables companies to issue and administer debt and equity securities.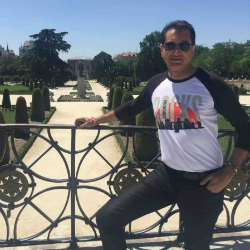 "This helps us develop a new asset class within the regulatory protected environment offered by the FCA Sandbox program," said Fineqia's CEO Bundeep Singh Rangar. "It's testimony to the team's effort and commitment toward a disciplined and compliant rollout of a new financial product. Worldwide demand for borrowings against crypto holdings is increasing and with this test, we intend to demonstrate our ability to successfully tap into this growing market."
The FCA sandbox
Fineqia joins multple other participating companies including:
Barclays
HSBC Holdings
NatWest
BlockEx
Etherisc
Fineqia Limited satisfied the FCA Sandbox eligibility criteria. It was among 29 companies accepted (out of 69 applicants). It will develop and test the issuance and administration of bonds backed by blockchain-based cryptoassets, such as Bitcoin and Ethereum.
The sandbox is part of Innovate, an initiative kicked off in 2014 to promote competition in the interest of consumers. Since its inception Innovate has had over 1,200 applications and has supported more than 500 firms. The sandbox was a first for regulators worldwide, underlining the FCA's commitment to innovation in financial services.
Christopher Woolard, executive director of Strategy and Competition at the FCA, said: "I am pleased to say that this is the largest sandbox cohort to date with a record number of applicants meeting our eligibility criteria. Cohort 4 has seen a large increase in the number of firms testing wholesale propositions including firms that are aiming to increase the efficiency of the capital-raising process. Alongside these we can see significant use of distributed ledger technology (DLT), some experimentation with cryptoassets which will help inform our policy work and propositions aimed at helping lower income consumers."
Fineqia and the sandbox
Fineqia will utilize a blockchain-based digital platform to automate all key steps in a financial product lifecycle. These include:
term coordination
legal documentation
deal subscription
ongoing administration.
If the testing proves successful it will facilitate secondary trading. Secured bonds will execute more efficiently using a blockchain infrastructure. Cryptoassets will be usable as collateral.
The attraction of the FCA sandbox for Fineqia is that it enables firms to:
test innovative products, services or business models in a live market environment
maintain appropriate protections.
Enterprise Times: what does this mean
The FCA is the regulator for some 58,000 financial services firms and financial markets in the UK. In addition, it is the prudential regulator for over 18,000 of these businesses. Its sandbox initiative has attracted much interest, not least because it enables live (but protected) testing.
In the pre-Brexit vacuum, where uncertainty rules, this 2014 initiative is an important staging mechanism. It permits would-be vendors to obtain live feedback and commentary. In addition, it is an arena which attracts would-be participants – like Fineqia – to the City at a time when many are looking at March 29th 2019 as a time for leaving.