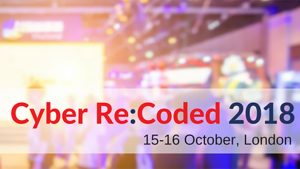 The Cyber Security Challenge UK has announced a new cyber security recruitment fair – Cyber Re:coded. The recruitment fair is being touted as Europe's biggest cyber careers show. It will take place on 15-16th October at Tobacco Dock, East London.
The event is more than just a CV gathering exercise for organisations. On-site competitions will allow attendees to show what they can do. This is something that the Cyber Security Challenge has been doing for some time with its yearly competitions. For employers, it is a chance to get a practical view of potential employees, something that is missing from most recruitment processes.
There will also be a number of workshops and talks about what is happening in cyber security. The line-up of speakers and sponsors has not yet been released. However, given the relationships between the organisers and the UK Government, GCHQ is expected to attend.
Careers advice on offer
Careers advice will also be available. This will include which certifications are worth spending money on. Given the number of certifications being touted around, knowing what is valuable is important. As with all skills shortage areas, there is always a lot of useless certifications that employers and employees will waste money one.
In addition to career advice, there is advice on how to build a career pathway. It is hoped that this will include the cyber apprenticeship schemes that are emerging. Several of these are degree level apprenticeships that will not leave people with the same debt level as traditional degrees. These are interesting to employers as well as they show practical skills and experience.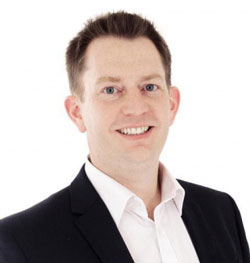 Colin Lobley, CEO, Cyber Security Challenge UK said: "This event is a culmination of everything we do here at the Challenge. We want to inspire the next generation to think seriously about cyber security – as a career choice, as a thriving industry, but mostly as a key life skill for their future.
"In a world that is becoming evermore connected, security should be at the heart of everything we do and everything we build. As a father myself, I would urge parents to bring their children along and see what amazing opportunities await in cyber security and how much fun you can have in a career."
The European Cyber Security Challenge
The 2018 European Cyber Security Challenge (ECSC) will run alongside Cyber Re:coded. The ECSC is an initiative by the European Union Agency for Network and Information Security (ENISA). This is the first time the ECSC will have taken place in London. It brings together teams from 18 countries around Europe in a 2-day competition to see who is the best in Europe.
What does this mean
Getting into cyber security might seem easy but it is not. Job fairs and courses are springing up everywhere. Many organisations offering courses are guaranteeing jobs. Unfortunately, the courses are often pretty basic and the jobs are generally low-level. This is causing problems for employers who are desperate for skilled workers and potential employees seeking to reskill themselves.
This move by the Cyber Security Challenge UK is good news all round. It is seeking to build on its reputation of delivering focused competitions to find those with exceptional skills.  Face to Face competitions allow employers a chance to see potential candidates prove their skills. This is something that Stuart Coulson talked about with Enterprise Times.
Holding the 2018 ECSC alongside Cyber Re:coded makes sense. It will give competitors and employers a chance to meet. It will also ensure all competitors, whether they are on a winning team or not, the opportunity to look at new job opportunities.