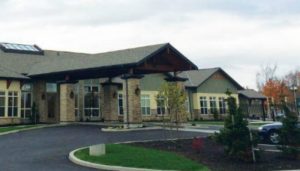 Ultimate Software, a vendor of human capital management (HCM) solutions in the cloud, has announced that Silverado Senior Living (SSL), is delivering business improvements through use of Ultimate Software products. SSL is a leader in the US and innovator in the care of people living with dementia and other life-limiting illnesses. It uses data and insights from UltiPro Business Intelligence and UltiPro Perception to improve its ability to manage its business. The effect is an initial savings of $3 million in one year.
Dawn Usher, chief administrative officer at Silverado said: "After ramping up our use of UltiPro, our workforce analytics show Silverado saved $3 million in 2017 by providing unprecedented visibility into operations.
"Two million dollars of our savings is attributed directly to the productivity reports generated from information exported through UltiPro Business Intelligence. We could view data on our employees relative to our census at each community and identify areas where we could optimize staffing levels. Improved access to data also helped us obtain more real-time information about overtime and turnover and engage in workforce planning to achieve substantial savings."
Silverado Senior Living
Silverado commits to enriching the quality of life for its residents, clients, patients, families and associates through a combination of:
clinical care
compassion
continuous engagement.
Over the past 20 years, the company has grown to  over 4,000 employees providing memory care, hospice, and rehabilitation services at 54 locations in eight U.S. states. Despite the company's pioneering approach to memory care, the company's HR practices – prior to the adoption of UltiPro – were largely manual. Without broad access to employee data, Silverado's ability to measure success at the individual, team, and enterprise levels was slow, and inefficient.
SSL decided it must change this. It selected UltiPro to align its workplace culture with its mission and went live in January 2016.
To address turnover, Silverado exploited a variety of UltiPro functions, including the UltiPro mobile app. The objective was to create a better associate (employee) experience. For example, Silverado's leadership travels frequently within the company's network. The deployment of this app has enabled these executives to complete prompt administrative approvals.
Silverado Senior Living and UltiPro Perception
SSL also introduced UltiPro Perception to understand employee sentiment and boost their engagement through the software's smart surveys and advanced artificial intelligence technology. This seeks to engage, retain, and motivate employees by understanding what they care about. Built on advanced, natural language processing (NLP) and machine-learning algorithms, UltiPro Perception delivers a straightforward employee survey solution which enables SSL to:
interpret open-ended responses
gain real-time insights into employee sentiment.
Ms Usher reports that SSL combines data from UltiPro Business Intelligence with feedback from UltiPro Perception to transform its business. For example, turnover data illustrated SSL was losing a significant number of employees within six to nine months from hiring. By deploying UltiPro Perception surveys to understand the sentiments behind this, SSL found employees needed better recognition, communication and training. As a result, SSL was able to make changes to sustain its business with lower staff losses.
"With UltiPro Perception, organizations can shift their resources from trying to reactively solve problems to understanding what employees are thinking and then proactively address employee concerns. Moreover, companies can use the solution to focus on the issues that are most important to foster a positive, productive culture," said Greg Swick, chief enterprise sales officer at Ultimate. "We are excited to see how Silverado has used UltiPro to develop a new paradigm for leveraging the power of data."
What does this mean
Ultimate is an HCM provider with, it claims, some 38 million people records in its cloud. This makes it a leading player. It can deliver results as this Silverado Senior Living demonstrates.
While Silverado Silver Living has obtained savings of $3M in a year, these came from productivity reports and oprimised staffing. These make sense from the SSL perspective and, presumably, staff turnover has reduced as a result of the deployment of UltiPro Perception (though no specific results are mentioned).
The one 'aspect' that is noticeably missing is the 'residents' dimension'. This software deployment would be much more interesting if Silverado Silver Living could shows how Ultimate Software's HCM solutions improved the lives in the care of SSL.