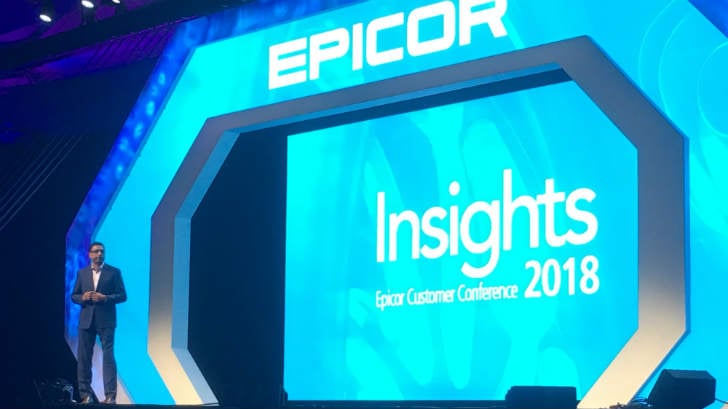 Enterprise Times had the opportunity to talk to Himanshu Palsule, Chief Product and Technology Officer, Epicor at the recent Epicor Insights event in Nashville.
We asked him about the decision to move to Microsoft Azure for the Epicor Manufacturing and Distribution products.
It boiled down to three things, although Palsule was careful in the language he used as Epicor still uses Amazon for its Retail products. It is also set to launch its new retail cloud solution on Amazon later this year. What will be interesting is where the relationship goes over the next year.
Epicor announced two major partnerships at the event Microsoft and Jitterbit and he also talked about how the Epicor ecosystem will grow over the next year. However the Epicor strategy for that growth is not, to provide an open marketplace for customers. Instead Epicor will create an ecosystem of partners that adds value to its products, complimenting rather than duplicating.
Palsule talked about future developments, artificial intelligence and what the company is doing on blockchain. With little evidence of blockchain in Nashville and the huge amount of hype around the technology it is interesting to what what the CTO of a major ERP company is considering in the space.
To hear more of what Palsule had to say, listen to the podcast.
Where can I get it?
obtain it, for Android devices from play.google.com/music/podcasts
use the Enterprise Times page on Stitcher
use the Enterprise Times page on Podchaser
listen to the Enterprise Times channel on Soundcloud
listen to the podcast (below) or download the podcast to your local device and then listen there.