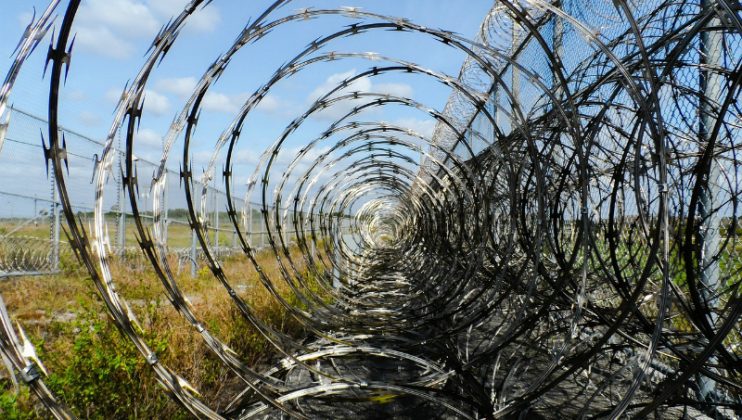 The Department of Homeland Security (DHS) Science and Technology Directorate (S&T) has awarded a grant to Factom to begin beta testing of a capability that uses blockchain technology to secure Internet of Things (IoT) data. This award is part of the fourth and final phase of S&T's Silicon Valley Innovation Program (SVIP).
"Operational testing in a realistic U.S. Border Patrol environment will greatly benefit the development of this technology," said Melissa Ho, SVIP Managing Director. "SVIP's goal is to partner with companies to produce the best possible market-ready products that address homeland security needs and we feel that this project could reach that point."
DHS and blockchain
The DHS is investigating blockchain because it is highly resistant to data modification. Transactions in a blockchain network record as blocks of information in a chronological chain of data. Each chain copies and remains synchronized across multiple nodes (computers). This makes the system resilient to attacks and minimises the chances of data loss. For DHS the fact that one adda data to a blockchain whcich cannot be modified retroactively, or deleted, without alerting users is the attraction.
The project with Factom combines blockchain technology with critical infrastructure — such as sensors and cameras — to protect the integrity and authenticity of data collected by these devices. The capabilities developed by this project integrate with existing IoT devices. There is no requirement to create (new) blockchain-specific technology.
The final phase of the SVIP project will see Factom testing its capability in an external environment where there is:
limited internet connectivity
varied weather conditions.
Factom involvement
The DHS/Factom idea is to represent the conditions under which U.S. Border Patrol agents operate. Factom's objectives are to:
demonstrate how IoT devices can maintain a high standard of reliability
eliminate the ability to spoof, modify or disrupt data from ground sensors and cameras
produce a commercially viable product ready to enter the market.
"The early phases of Factom's work has informed architecture choices and design decisions inherent in integrating blockchain with existing technologies," said Anil John, S&T Identity Management Research and Development Program Manager. "In Phase IV, Factom will deploy this technology in a realistic field environment with Customs and Border Protection (CBP) to understand its operational impacts."
Factom
Factom is a start-up based in Austin (TX) which focuses on document integrity. Its Harmony product, for example, enables organisations to coordinate compliance for audits, across multiple sources, so that a fully complete file exists.
Harmony also allows a document lender to deliver final documents faster and utilize resources more efficiently—all through the use of one platform which removes the risk of documents going missing. Claimed benefits include:
creating a permanent document record of all final loan files
utilising blockchain technology to write unalterable, perfect chains of loan data and documents
cutting audit costs and risk
reducing eDiscovery and other legal costs associated with lending disputes
eliminates documentation exceptions (for audits, regulatory reviews, loan transfers and due diligence).
Enterprise Times: what does this mean
The DHS logic for investigating blockchain makes sense. Establishing an 'untamperble' record from all the sensors which DHS deploys along the US border creates a record which can, presumably, have uses in court.
The challenge, at least to Enterprise Times, will come in two forms: