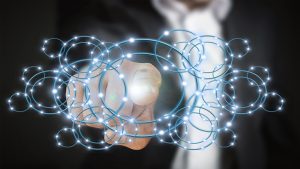 Apttus, the Middle Office solutions vendor, has announced Omni Accelerator. It is an engineering and research lab that will create new products around the Apttus Omni platform. That platform was announced a month ago at Apttus Accelerate in San Francisco. By delivering Omni Accelerator so quickly, Apttus is signalling its intent in the Middle Office space.
Apttus sees the Middle Office as the glue between CRM and ERP. It also sits below the Marketing Cloud solutions. Middle Office seeks to enable companies to maximise and track their sales revenue primarily by bringing CRM and ERP together. At Accelerate, Apttus also announced Max Proactive to help sales teams get even more from the Middle Office.
What is important here is that Omni was announced as a platform. Platforms need applications and lots of them to engage customers. They also need development environments that will allow an organisations to build solutions to address their own needs. This is the issue that Omni Accelerator is addressing.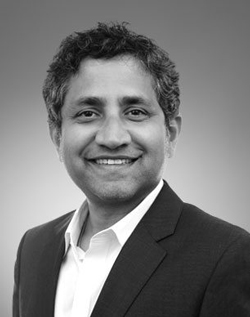 In a statement Neehar Giri, Co-Founder, President, and Chief Solutions Architect at Apttus said: "As the clear market leader, it is Apttus' responsibility to set the pace of thought leadership and technological advancement in the Middle Office.
"Led by some of the best and brightest in our space, we believe Apttus' focused innovation will provide unprecedented value to our customers and ecosystem. Omni Accelerator fuels our ability to advance our industry not just incrementally, but by leaps and bounds."
What is the key focus of Omni Accelerator ?
Apttus has set out five focus areas for Omni Accelerator. Interestingly, they are not just about software development. They are:
Identify emerging technologies that help customers differentiate from their competitors
Create proof of concepts to demonstrate, test, and measure potential market adoption
Develop capabilities like autonomous contract negotiation, auto-generated product catalogs
Increase implementation efficiency and adoption of Apttus' solutions
Widen Apttus' market leadership
What is not clear from this list is how Omni Accelerator will work. Take the first item on this list, identify emerging technologies. Will this lead to new products from Apttus? Will Apttus use this to engage with its third-party developer community to create products around these technologies? What technologies is Apttus looking at?
There are similar questions around the other entries on this list. For example with number two, will the proof of concepts be sample code that developers and customers can integrate into their own solution? How quickly will Apttus move a proof of concept to a full fledged solution?
What is needed is for Apttus to do more to layout exactly how Omni Accelerator will work and how customers and partners engage with it. The press release hints at some interesting futures but is opaque around the engagement mechanism.
What does this mean
On the face of it Omni Accelerator is interesting. The creation of an innovation lab to support a platform is what we see from many of the large IT vendors today. What is less clear is how it will work in practice. Apttus seems to be positioning this initially as its own lab rather than something that customers and, just as importantly, partners can access.
It also fails to say if this is a cloud-based solution. If it is, then it means that Apttus should have no problems opening it up to engage with developers at customers and partners. This would then act as an accelerator at multiple levels. It would allow the company to look at technologies it wants to bring forward.
At the same time, it should be able to build a development community that would create third-party products to enhance the Omni platform. This latter is something that all mature and successful platforms have. As Apttus looks to own this space, an active app store for the Omni platform will be essential. Combining that with Omni Accelerator and its own development work can only be good news for everyone.