SophiaTX and BizCode partner to bring blockchain innovations to Poland. BizCode is a consulting and software development company focused on SAP Business One implementations, ERP and e-commerce integration services as well as business application services. It has become a technology partner and value-added reseller (VAR) of the SophiaTX blockchain.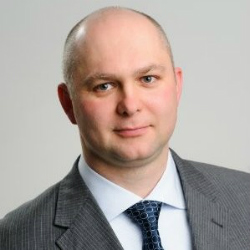 "We are very pleased to enter into the partnership with BizCode. Poland represents one of the most important economies in Europe and also globally. Additionally, it is also one of the best places for technology innovation and talent", said Jaroslav Kacina, CEO of SophiaTX.
The SophiaTX and Bizcode partnership
This partnership, about which there is sparse detail so far, enables SophiaTX to bring blockchain innovation to one of the faster growing economies in Europe. The collaboration will focus on:
integrating the SophiaTX blockchain into ERP systems – such as SAP Business One
joint development of blockchain-based applications on SophiaTX, for both the local and the global market.
These are both significant intentions.
About BizCode and SophiaTX
BizCode is an authorised SAP Partner for the SAP Business One solution. It delivers implementation, integration, development and consultancy services. Based in Wrocław, it appears to operate only within Poland (for example its web site uses only Polish). Blockchain may be a means to expand its reach.
SophiaTX is a blockchain platform and marketplace tailored for extending traditional applications (like ERP, SCM, CRM and other functions) with collaborative and decentralized blockchain capabilities. It uses a high-speed, secure and business suitable blockchain protocol. This contains open integration APIs to SAP as well as to other enterprise applications, smart devices and IoT.
Its self-avowed goal is to provide a blockchain platform tailored to 3 key strategic market segments:
large companies and international corporations
small and medium-size businesses
emerging innovative businesses – where blockchain is a crucial component.
"Choosing this strategy provides us with a well-balanced mix of clients and types of business to support widespread use of the platform and most importantly holistic adoption across industries. Blockchain has a potential to redefine industries and its respective value chains and thus it is crucial to onboard all industry and cross-industry players," says Mr Kacina.
Enterprise Times: what does this mean
Poland occupies a central position in Europe. It possesses a combination of highly educated people and growing spend on research and development (in part stimulated by Brexit effects). As a country Poland is attracting not European but non-European investors, especially from the United States and Asian countries. Many see Poland as a link between Central and Eastern Europe with the consumer base of c 100M and a possible alternative (to the UK) gateway to the EU.
That is the macro-picture. For enterprises what signifies is the SophiaTX blockchain/ERP connection. Most would think Bizcode would prefer to stay within the SAP camp. For whatever internal reasons, Bizcode is going with a local Polish partner rather. Perhaps it feels SAP is moving too slowly on blockchain?