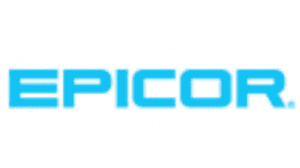 A new version of Epicor Eagle ERP software implements an enhanced download process, allows for dynamic POS procedures and adds service opportunities. This latest version of 'Epicor Eagle for the Aftermarket' aims to assist business management for distributors and jobbers involved in automotive and commercial vehicle replacement parts distribution.
"Parts distributors and jobbers are faced with more and more time constraints, and having a software solution that is easy to upgrade is critical. We've built in powerful new capabilities in this release that are immediately accessible––thanks to the streamlined download process. We're continuing to demonstrate our commitment to helping our customers 'Grow Beyond' their current business model by adding features like the ability to implement and build complex promotions or dealer loyalty programs, process pro-rated returns, and increase their service offering through customizable service and repair categorization" said Scott Thompson, Vice President, Automotive, Analytics, and Content, Epicor Software.
Epicor Eagle new capabilities for the auto aftermarket
Among the new capabilities available in this update are improvements at the point of sale (POS), in purchasing, receiving and in other areas. The objective of the release is to help motor vehicle replacement parts businesses apply best practices, including:
establishing and running tiered or complex parts promotional programs
the ability to process pro-rated returns.
The pro-rated returns feature prevents customers from obtaining a full purchase refund price when a part was purchased at a discounted rate or tied to a larger sale. Eagle software users will also be able to implement loyalty and rewards programs. These programs will exploit buying frequency and other sales characteristics.
Customisable service and repair segmentation
The 'Eagle for the Aftermarket' software offers extensive, customisable service and repair segmentation. Customers with service and repair departments can define up to 46 repair types to segment from when creating service orders and POS viewers.
Each repair type can include its own set of equipment descriptions and information prompts. This enables users to indicate whether certain prompts require an answer. Users also can specify the department containing pre-defined repair packages created for each repair type.
Improved payment processing and fraud detection
Vendor payment processing improves by allowing users to pay vendors through electronic bank transfers. Users also will be able to reduce credit card processing fees by prompting customers to use pin-based debit cards for transactions above a specified dollar amount.
Fraud detection improves through the use of the enhanced Voided Items Viewer tool. Accessible from the Eagle software browser, the viewer displays voided items based on:
date range
specific customers
parts
sales clerks.
Users can search for parts:
added and then voided on completed sales and credit memos
added and then voided on a suspended sale
parts on transactions created when using training mode.
The Epicor Compass tool maps this information. The advantage is users can choose to share the data with a third-parties – for example loss prevention companies.
What does this mean
The auto parts aftermarket does not sound as if it is glamourous. But it is enormous (US$335B in size), and more so when one combines auto and commercial vehicle parts.
Epicor Eagle for the Aftermarket updates target specific auto parts aftermarket opportunities (there is more here about Epicor and automotive). While specific to this sector, Epicor must be considering whether some of the controls it is introducing might apply elsewhere – perhaps to the aviation or even construction, as examples.