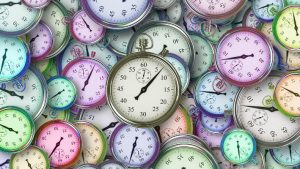 An essential part of any business is ensuring profitability. Seeking ways to reduce over-servicing and cost overruns are key, as the services or products that you're providing must always support revenue targets.
Keeping track of project resources is often complex and problematic. Because of this, ensuring that you're continuing to generate profit is sometimes difficult. But, there are solutions to support your business and ensure that the work you are doing is consistently beneficial to your bottom line.
Here are a few tips on how you can avoid problems:
Accuracy is everything
For accurate estimating, you need accurate job costing. Feedback helps you set goals such as labour costs you hope to achieve and material costs you want to meet. Collecting accurate data is critical to profitability as it sets the precedent for future estimates.
Job costing also acts as your financial control, allowing you to see how you are doing overall and that each job is on target. A unified system is an excellent tool for team members as when data is entered, everyone is updated straight away. Using such a system enables project managers to manage all collaboration and communication. It helps teams become much more efficient and enables accurate, real-time updates.
This prevents separate silos of information developing across the company. These make it notoriously difficult to be sure that someone isn't working on out-of-date information.
Keep control of external expenditure
Cost components of jobs are also determined to provide more accurate quoting. It's vital that projected spending is tracked throughout the project.  This can help to prevent a subsequent slip in your net profit. On many occasions, you may provide clients with work that isn't carried out solely in-house. This could be project resources from outside your company, and in this case, you should always remember to log all external expenditure.
If costs are incorrectly logged, or not assigned to a specific job, they are easily forgotten. This will devastate project profits later on. It's important not to overlook:
overheads such as office equipment
running costs
interest charges for loans
salaries for administrative staff
Turn to software support
Keeping track of all your project resources is a continual job.
However, the project manager should focus on making informed decisions –  not constantly chasing data, scrambling for clarity and putting out fires. That's why using software solutions is essential for any business.
Using job costing software ensures that the entire history of the project is easily accessible and nothing is missed. It will also mean that you will be notified of any potential problems as they arise, preventing them from snowballing into bigger issues.
Online timesheets that intelligently prompt the user when entering data can create information that builds into your business management system and is shared in real time with other team members who need to see it. This can also help problems with capacity planning as team members can look at time already spent and foresee where they may need to move staff if jobs are overrunning.  Make an accurate estimation.
One of the key skills of a project manager is having a strong attention for detail. If you rush into a project with great enthusiasm, and somehow overlook a small detail, this can turn into a big mistake when the budget is confirmed.
Failing to make accurate estimations of how much a job will cost at the beginning of the project will make things much harder to keep on track once it's underway. If you compare estimates to actual costs from previous projects of a similar nature, you can continually improve the accuracy of your projects.
Using historical data is also a great way to inform you of your losses and gains on previous projects. When estimating costs for labour rates, it's vital to consider the level of project difficulty for different members of your team.
Don't overlook the small things
It's often the small things that can have the biggest impacts so it's crucial to keep a note of every little step. Here are some things that can be easily overlooked when it comes to logging time:
If the software tools don't make it fast and easy for team members to enter their costs, hours and job details, errors happen. Choosing a smart system can significantly improve your profits. Errors will be minimised as data won't need to be entered more than once and users can  enter data from their mobile devices while travelling. Duplicate timesheet lines can be used for fast entry of repeated activities and expenses sheets can be created quickly.
It's all too easy to focus on finding new clients and projects and assume that the finances will automatically benefit, but all too often this is not the case. Following these guidelines for more reliable job costing will give you full control of your finances and the data you need to make your biggest decisions every day.
---

Synergist provides an end-to-end project management solution, supporting you at every step from opportunity to invoicing. It pulls everything together into one real-time system including CRM, work in progress, estimating, project management, profitability, client servicing, staff scheduling and invoicing.
Synergist is the trusted job costing and project management system that helps agencies, consultancies and in-house departments manage multiple projects and take control of their business. It brings you visibility of each project's health through handy reports and visual dashboards as well as identifying project patterns and showing you the cumulative health of all projects, and thus your business overall.
It is a cloud or on-premise-based. Synergist is renowned for its outstanding customer service. Synergist delivers reduced administration, faster invoicing, improved profitability and outstanding management reporting via Windows, Mac, web browser and iPhone. Synergist is the UK's leading job costing and project management system for creative, digital, marketing, service-oriented and other time-and-project based firms. Thousands of people rely on it every day.
For more information, visit www.synergist.co.uk