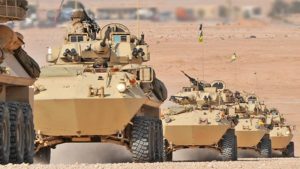 Saudi Arabia-based Vinnell Arabia has turned to the Epicor Cloud ERP solution to lower costs, reduce 'human error' and consolidate its accounting and procurement systems on to a single platform.
The Middle East company describes itself as the leader in U.S. military doctrine-based training, logistics, and support services inside Saudi Arabia. Operating for 35 years, Vinnell Arabia has around 1,250 employees in the region.
With the usual reasons cited for a move to a cloud-based solution, Vinnell Arabia's director of finance and accounting, Len Gambla, has drawn out three key factors as to why the Epicor ERP platform was selected:
The Epicor platform's security features met and indeed exceeded the requirements of the Vinnell Arabia's security teams.
Epicor demonstrated its ability to recognise areas of improvement and cost savings to Vinnell Arabia that its ERP platform would bring.
The creation of detailed scope of work documents, risk management and project milestones by Epicor gave Vinnell Arabia the confident that they were signing a deal with a business partner and not just a software vendor.
"Moving to Epicor Cloud ERP will allow our associates to spend considerably less time on data entry and administrative tasks and instead focus on data analysis and providing value-added services to our internal and external customers," explains Gambla.
"The improved decision making coupled with the significantly lower total cost of ownership (TCO) of the cloud model, will give us the platform we need to explore new opportunities where we can leverage our expertise to expand our client base and revenue streams."
The Epicor ERP platform is now being rolled out across the firm's sites in Saudi Arabia. Key modules of the platform will include customer relationship management (CRM), financial management, human capital management (HCM), planning and scheduling, project management and supply chain management (SCM).
What does this mean
Winning new business from defence contractors is not easy. They are conservative customers who prefer to stay with what they trust. They are also organisations where time lost doing administration rather than being deployed is an issue. Epicor has managed to tick all the boxes here for Vinnell Arabia including security.
Epicor has a lot of history with defence contractors. That will have certainly helped open the door at Vinnell Arabia and added to the trust between client and supplier.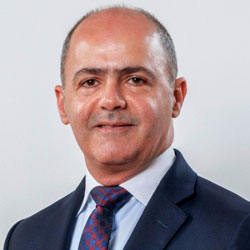 This new win for its cloud-based platform is significant for Epicor as it pushes to win more business in the Middle East. Monzer Tohme, regional vice president, Middle East and Africa at Epicor Software, believes his company has reached a tipping point as both new and existing customers look towards transitioning to a cloud-based solution for their ERP.
"Vinnell Arabia is a great example of how regional organisations can enjoy the best of both worlds—the rich feature set of our flagship Epicor ERP solution along with the compelling economics of a cloud model," expounds Tohme.