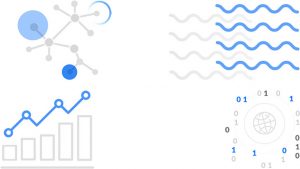 The Bermuda Government adds, with Omega One, to its efforts to drive a blockchain-based transformation towards a digital asset economy.
Bermuda's Premier and Omega One have announced their effort to build the 'Digital Custody Union'. They wish this to be an industry-wide initiative to insure custody of digital assets – such as Bitcoin – against theft and other losses. They will operate under the proposed regulatory framework of the Bermuda Monetary Authority.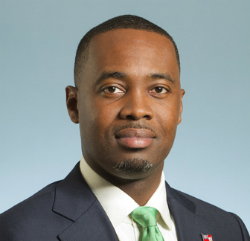 "It's great to work with Omega One to find solutions that are critical to the wider adoption of digital assets. We believe that Bermuda is the ideal jurisdiction for this effort, allowing us to create local jobs, grow the economy and develop an environment where fintech companies can thrive," said Premier Burt.
The Omega One partnership
The Omega One partnership seeks to address one of the most critical digital economy challenges – the security and counterparty risk associated with executing large trades from fiat-to-digital assets. Omega One believes the lack of a digital custody union is a key obstacle impeding this transition.
As a key part of this partnership, the government of Bermuda and Omega One will explore the following:
collaboration on the development of a legal and regulatory framework for digital assets and digital-asset custody which supports public-interest objectives and innovation in the blockchain and digital-asset industries
educational and training initiatives relating to blockchain technology and the global regulatory framework applicable to blockchain and related technologies for residents and businesses in Bermuda
direction of philanthropic and public-interest efforts for the 'betterment' (sic) of the digital-asset economy in Bermuda and beyond.
In addition to the above, Omega One will also:
re-organise its legal-entity structure to direct and manage meaningful aspects of its digital-asset businesses from Bermuda
provide favorable consideration of Bermuda residents and Bermuda-based businesses as part of internal employment policies
seek and maintain the licensing required by the Government of Bermuda to conduct a global business in the custody, exchange, and issuance of digital assets.
"The challenge of digital asset custody is one that can only be solved through the combination of an industry consortium and thoughtful public-private partnership. Under Premier Burt's leadership, Bermuda has proven itself to be the perfect offshore jurisdiction to begin building a fiat-to-digital onramp that can safely and securely scale," said Omega One CEO, Alex Gordon-Brander.
About Omega One
Omega One is a part of the ConsenSys mesh, a collection formation of businesses dedicated to building out the blockchain ecosystem. ConsenSys was founded by Joseph Lubin, also a co-founder of  Ethereum, and member of Government of Bermuda's Digital Asset Advisory Committee.
In this context, Omega One says it is building a full-stack 'Digital Financial System', including:
custody
private exchange
brokerage
market data
analytics.
By addressing the interwoven challenges of market liquidity, security, and transparency, Omega One aspires to remove core roadblocks inhibiting broad institutional adoption of digital assets. Omega One's members participate 'in the power of the Omega balance sheet'. This trades on their behalf on all the world's digital asset exchanges to reduce liquidity costs of trading. Through regulatory-compliant custody and insurance solutions, Omega One improves asset security and reduces counterparty risk. The transaction analytics give members situational awareness and market transparency.
Enterprise Times: what does it mean
The Government of Bermuda has embraced the allure of digital assets. Its recent moves in the digital asset space include:
the introduction of the Digital Asset Business Act
These, arguably, demonstrate the speed with which Premier Burt's government has moved to embrace digital opportunities. They also make sense when Bermuda possesses a long-standing reputation as one of the most prominent jurisdictions concerned with financial service regulation, including a particular focus on asset insurance and custody.
MoUs, however, are notorious. They are not contracts. Yet the Bermuda direction is clear: attract multiple participants to 'sign up'. What remains to be seen is whether Omega One – and Binance, BitFury, Medici Ventures and Shyft – deliver anything of substance.