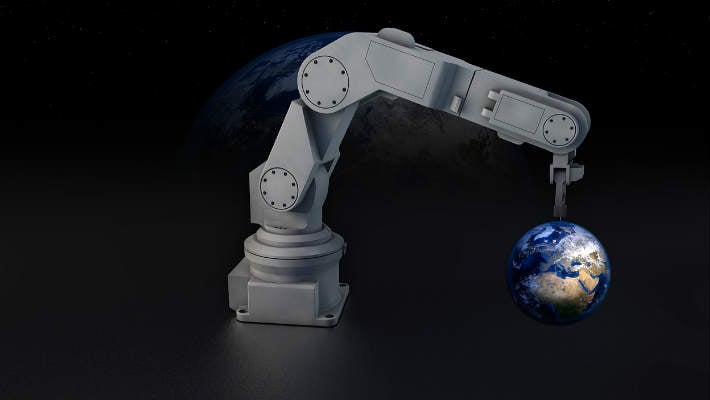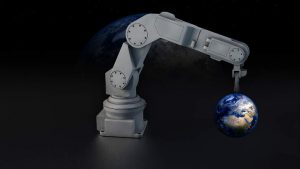 Epicor recent published its annual Global Growth Index report. As this is the second year of the report the results are more interesting than a standard one off report. For the 2018 report 2450 respondents across 14 countries responded, compared to 2017 when 2500 across 12 countries replied. The new countries added were Japan and South Africa. While assessments are made on the different countries, it isn't clear from the statistics how many respondents there were from each country. Epicor will hopefully publish the numbers in a future report.
In their analysis Epicor believes that manufacturing business growth has increased by 3.7%. As with any survey results are always open to interpretation though. The survey merely asked manufacturing companies whether profit had increased over the last year.  Without the actual values to back up the closed question it hard to substantiate in any more than general terms. The full infographic is viewable here.
The outlook for manufacturing is good.
The report looked at six contributors to growth (% of business reporting growth 2017/2018):
Revenue/Turnover (65%/70%)
Profits (64%/67%)
Expanding product ranges (61%/64%)
Workforce (48%/48%)
Geographic expansion (49%/51%)
Exports/overseas sales (49%/51%)
Of these six categories only workforce was flat across the two year period, perhaps only surprising that it didn't fall given increased automation. Revenue/Turnover had the largest with 70% of companies reporting growth compared to 65% in 2017. China, India, Mexico and perhaps surprisingly the UK all reported higher than average revenue growth. The UK figure seems to contradict recent reports about the state of productivity in the UK Manufacturing sector.
Another surprise is the lack of differential between geographic expansion and exports/overseas sales. The internet makes it far easier to sell internationally while geographic expansion remains difficult.
US powers up but others show signs of live
The figures for the US reflect the underlying trend of economic growth fuelled as much by tax breaks and the domestic market than expansion overseas. Revenue growth was up from 65% in 2017 to 70% this year. Workforce growth was up slightly to 54% from 51% but other indicators remained fairly static. That includes overseas growth which was still way below average.
Figures from Japan are well below the rest of the world. However, more companies showed an increase in profits 50% from 40% than any other country. If those profits are reinvested it might mean that next year Japanese manufacturers become more positive about the overall outlook.
Growing is hard
The survey also asked questions about how difficult the growth had been. The results of those were not shared in the infographic. While manufacturers are reporting increasing growth, more than half say that growth is hard. What the report doesn't reveal is what about that growth is hard. However, nearly half of the businesses (46%) believe that technology investment will help to overcome those growing pains.
One does wonder what the remaining 54% see as the solution is though. In conversations with US manufacturers over the last two years there is a dearth of experienced manufacturing employees, especially with management expertise. There is a similar issue in other countries where it is no longer a fashionable career. Companies may need to turn to AI and automation to fill this hole, but AI engines still need training.
Scott Hays, senior vice president, product marketing, for Epicor commented: "Although we have seen impressive overall rates of growth this year, there's an underlying consensus among the businesses we surveyed, that growth hasn't been easy to achieve."
"Nevertheless, businesses in the manufacturing sector have also affirmed that investing in the right technology will help position themselves for growth in the future. With automated systems reaching production lines around the world, cloud adoption continuing to rise, and enterprise resourcing planning (ERP) solutions transforming the way businesses manage workflows and share their data, this is a sentiment that we will track year-on-year."
This is what Epicor wants to hear but more clarity is needed. The barriers to growth often exist in more than just a lack of technology. While ERP companies can help companies both with the efficiency of their operations and supporting innovation, it is not a simple process. For some manufacturers, there are new routes to market and new business models to support. Many of these take investment in the right technology, at the right time and in the right way.
What does it mean
Epicor is currently holding its annual convention Epicor Insights 2018 in Nashville this week. The survey results will no doubt feature in the keynote by CEO Steve Murphy, his first. The results of this survey are interesting and certainly reveal why Epicor has looked to increase its presence in India and also Japan.
The mood in the US is also changing with more talk of reshoring and an increase in manufacturing. Epicor will need to balance its marketing on winning these new manufacturers with its cloud-based software and bringing its legacy, often conservative customers along with it. To some, cloud is the only possible solution one should consider. However, there are still some barriers around internet reliability, culture and job protectionism. Of those, job protectionism amongst IT leaders is the easiest to overcome, and IT leaders should realise that their roles are changing.
When the 2019 analysis is complete it should be interesting to see if any macro trends can be drawn between the countries and questions. If Epicor also supported this research with a qualitative survey the value could be significantly enhanced.