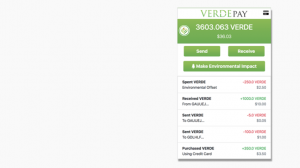 Veridium Labs (Veridium) will collaborate with IBM to transform the carbon credit market. Veridium will use IBM blockchain technology to make it easier for companies to offset their environmental footprints.
Veridium's solution for carbon credits will encompass the entire process of carbon footprint accounting and offsetting. Relying on IBM blockchain technology, along with IBM expertise, Veridium hopes to transform carbon credits into a fungible digital asset redeemable and tradable on the Stellar network with less friction. The project will build on IBM's work in both public and private blockchain networks. It will enable clients and developers to engage in token-related networks.
"For years, we've been trying to mitigate environmental impacts at every point in the value chain, however previous solutions still presented significant complexities and costs. Our work with IBM is the first step in dramatically simplifying the accounting and offsetting processes, and therefore ultimately helping reduce costs," said Todd Lemons, CEO & Co-Founder of Veridium. "Our digital environmental assets are designed to help companies and institutional investors purchase and use carbon credits to mitigate their environmental impacts today, and even hedge their potential carbon liabilities risks in the future."
The problem Veridium seeks to solve
According to Veridium (and many others) the world needs viable, market‐ready solutions to meet the challenges of climate change as well as other social and environmental issues, for example deforestation, biodiversity loss and meeting the United Nations' Sustainable Development Goals.
Simultaneously, the world's largest corporations face enormous environmental liabilities. These could lead to billions of dollars in write‐downs of stranded‐assets. This would produce significant losses in shareholder value.
While the primary academic and political focus has been to address these issues at the 'point of production', Veridium wishes to offer a disruptive market-based solution engineered aimed at the 'point of consumption'. Through a set of EcoSmart-Protocols, Veridium's founding members have engineered environmental impact mitigation directly into an EcoSmart-Offset Token.
The Veridium mechanism
Many companies purchase third party carbon credits. But the process of measuring emissions throughout a complex supply chain confuses and is costly. Purchasing carbon credit financial instruments is often equally complex.
Blockchain based digital assets, or tokens, can enable new ways to buy and use the underlying carbon offset. The attraction is that tokens can move and settle across networks.
For Veridium, tokenization provides increased trust and integrity about the information and flow among trading partners and network participants. Further, the integration of the entire process of carbon accounting and offset – into a digital token on a public, permissioned blockchain network – makes the measurement of the environmental impact more effective. It also enables the transfer of ownership rights which makes redemption of the underlying carbon offset more efficient.
Rimba Raya
Veridium plans for its initial tokens to represent carbon accounting and offsetting backed by environmental assets, including Triple Gold REDD+ credits from InfiniteEARTH, another Envision company. InfiniteEARTH authored the first REDD+ forest carbon accounting methodology, a protocol now embodied in the UN Paris Agreement. InfiniteEARTH's Rimba Raya Biodiversity Reserve on the island of Borneo in Indonesia is a 250-square mile rainforest reserve which includes the largest privately funded orangutan sanctuary in the world and home to over 100 other threatened and endangered species.
According to IBM, this collaboration of IBM with Veridium advances where new asset backed instruments can be used to transform business. The IBM Institute for Business Value has issued a new Expert Insights paper detailing additional ways tokenisation is impacting business, 'Moving to a Token-Driven Economy'.
"By using a public, permissioned blockchain network, we can help Veridium create a new sustainable marketplace that is good for business and good for the world," said Bridget van Kralingen, Senior Vice President, IBM Industry Platforms and Blockchain. "This is a great example of how industries are being reinvented by blockchain, in this case establishing a far more efficient and transparent approach to carbon accounting and offsetting that will empower individuals and companies to play a role in improving our environment."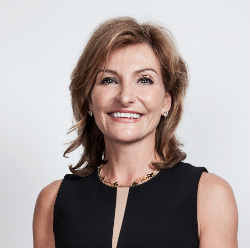 Enterprise Times: what does this mean
This Veridium-issued token hopes to contribute to reducing the challenge of global warming. In the past fifty years, the world has:
As two of the biggest causes of concern are deforestation and bio-diversity loss, the Veridium and IBM involvement with the Rimba Raya Biodiversity Reserve makes sense. Such common sense is not unique – as Poseidon is also attempting with the Stellar blockchain (though in S America).
For Enterprise Times (ET) the surprise is IBM's involvement with tokens. This is not to question the objective. It has more to do with ET's wariness of ICOs and tokens in general. To ET the case has not yet been made sufficiently. Does IBM know better?