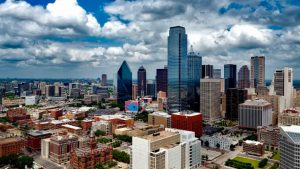 One of the key announcements at QAD Explore in Dallas this year was that the Channel Islands User Experience will be generally available from September 2018. Channel Islands was the name given to an ambitious four phase project announced in 2015. It was named after an archipelago visible from the QAD headquarters in Santa Barbara.
The new UX will bring the QAD ERP solution to a fully cloud based model available on any device, anywhere and at anytime. Bill Keese, QAD senior vice president, R&D commented: "Manufacturers need an agile ERP system that allows them to easily adapt their business processes to meet the demands of changing markets. We built Channel Islands specifically for the cloud using HTML5 and RESTful API services to give our customers the ability to personalize and extend the software to adapt to changing business needs. With it, QAD Cloud ERP is a full-functioned ERP solution with no footprint on the client."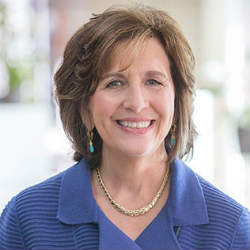 The announcement comes at a time when manufacturers are increasingly looking to next generation ERP solutions. There has been a reluctance to embrace cloud ERP in some sectors and manufacturing is still one of those. However, some companies are fully embracing cloud, looking to drive full advantage from the zero client footprint, real-time overview and flexibility it offers.
QAD President and Chairman, Pam Lopker commented: "Manufacturers are determining how to leverage a wide range of advanced technologies including IoT, digital twin, artificial intelligence, blockchain, augmented reality and 3D printing, under the umbrella of Industry 4.0, for competitive advantage. With the QAD Enterprise Platform, we can provide our customers with innovative services and capabilities based on new technologies that they can rapidly adopt."
Cloud ERP improves with San Miguel 1
The most recent Channel Islands release, announced last month saw functional improvements to the QAD Cloud ERP solution. The solution now supports ten major capabilities:
Requisitions.
Purchasing.
Sales Order Processing.
Service Orders, Material Returns and Service Activity Reporting.
Product Structures.
Browses.
Reports.
Actionable Insights.
Mobile Approvals.
Process Maps.
In addition to this the benefit of the new platform was realised with a new version of the QAD Supplier Portal. Running on the Channel Islands architecture it enables suppliers to access information from anywhere. It is also better integrated to both QAD Cloud ERP and QAD Cloud QMS. The release also saw the introduction of a new version of QAD Production Orders. Eight new country localisations were added for local compliance and tax regulations. There was also a major update to QAD QMS (Quality Management System).
Lopker commented: "Our customers know their businesses better than anybody else, and with the QAD Enterprise Platform, they can use this knowledge to greatly increase the fit of their ERP system without the need for customizations."
Once general availability is achieved in September the QAD cloud solutions should offer the same functionality as the existing on-premises solutions. Importantly it will be capable of much more. It will leverage new technologies such as blockchain, IoT and others to support manufacturers into the future.
What does this mean
For QAD this is a huge step in the direction that its competitors are also taking with varied success. QAD has successfully rearchitected its software. With RESTful API's available and an HTML5 UI it enables partners to extend the software further.
For customers with customised on-premise applications this is especially important. However, QAD also have to consider how they will migrate customers to the cloud. It already proposes self-paced migrations and allows companies to run both on-premise and cloud solutions simultaneously. It may even accelerate its cloud growth of 33% from its last fiscal year.