Whiteblock has announced a blockchain testing-as-a-service (BTaaS), a scalable test system for blockchain and enterprise distributed ledger technology (DLT) developers. Whiteblock enters the blockchain market with management experience in building products for the enterprise.
The Whiteblock bases BTaaS on the Apposite Technologies' platform. This has many thousands of users and over 12 years of proven performance in network testing and evaluation.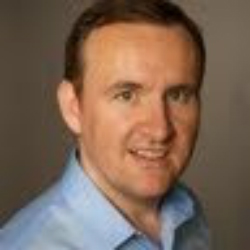 "Testing at scale is a bottleneck for many blockchain development teams who depend on test nets run by a small number of volunteers or a homogenous network," said Neal Roche, CEO of Whiteblock. "Having a partner who can leverage and provide large scale test networks allows development teams at companies of all sizes to quickly emulate real world conditions and run deterministic repeatable tests prior to going live."
What does BTaaS do?
Whiteblock's BTaaS measures and validates key performance benchmarks, such as transactions per second and consensus over a variety of networks. The testing platform is blockchain agnostic. Users can provision nodes with their own proprietary clients or deploy pre-configured profiles for existing systems, such as Ethereum or Hyperledger, and quickly deploy a scalable test net. (For more detail, read the Whiteblock white paper.)
Network conditions – such as latency, packet loss and bandwidth – are also configurable. The objective is for developers to configure nodes to behave in ways expected in the real world. Developers can, therefore:
automate transactions
test fault tolerance
dynamically add or remove nodes
provision a private test net which simulates a live and dynamic global blockchain network.
Whiteblock claims its BTaaS is an immediate and easy-to-implement service whch can validate blockchain performance through testing multiple systems and conditions, including:
bandwidth up to 100Gbps
up to 1000 nodes.
The BTaaS delivers an accurate and detailed independent report for all testing results. According to Phillip Odom, CEO of TransactIQ: "As a premier provider of continuous testing for cloud, IoT, and blockchain, TransactIQ has understood the challenge that exists for blockchain developers to validate the scalability of applications in the enterprise.
"We consider it an honor to work with Whiteblock to deliver this innovative solution to market."
Enterprise Times: what does this mean
All blockchain developers must confront testing. Most end up building their own test suites, which may or may not deliver 'real world feedback'.
If delivered as described the Whiteblock BTaaS provides real-world network conditions, test cases, analysis and test reports for enterprises (and/or investors). Either can run proof of concept to validate performance claims of blockchain systems. If BTaaS improves the ability to perform due diligence, this will be a significant improvement on much of what happens in the blockchain/DLT arena.
Though it is almost certainly too much to expect, what would be even better would be if Whiteblock (or alternatives like QualiTest) produced anonymised results, and/or trends – for example describing common errors and error conditions. Such insights would be truly valuable for enterprises wishing to exploit blockchain.