At the KubeCon and Cloud Native Computing Foundation (CNCF) European conference last week, Abby Kearns took time out of her hectic schedule to talk to Enterprise Times. Kearns talked about the recent Cloud Foundry Summit in Boston.
Cloud Foundry, like many other open source conferences, is seeing record numbers of attendees at conferences. Importantly, these conferences are moving away from being industry centric. Kearns says that about half the 1,500 attendees at Cloud Foundry Summit were end users.
One of the big announcements in Boston was Alibaba becoming the third cloud provider to become a gold member of Cloud Foundry in China. They have also made it possible for Cloud Foundry users to deploy straight onto their cloud. In December, Alibaba became a platinum sponsor of the CNCF. ET asked Kearns what was behind the growth in cloud in China.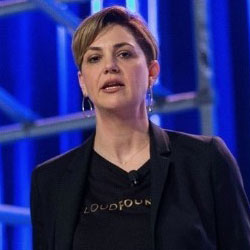 Kearns told us China was an interesting place. Cloud is one of the top five priorities for the country as a whole. Digital transformation is also part of the growth rate. China is behind the US and Europe but is determined to catch up. This is going to present a real challenge for other countries where digital transformation is being driven by different industries rather than as part of a national economic and technology plan
Kearns went on to talk about the growth of containers, cloud native applications and architectures as well as the growth and demand for multi-cloud.
To hear what else Kearns had to say listen to the podcast.
Where can I get it?
obtain it, for Android devices from play.google.com/music/podcasts
use the Enterprise Times page on Stitcher
use the Enterprise Times page on Podchaser
listen to the Enterprise Times channel on Soundcloud
listen to the podcast (below) or download the podcast to your local device and then listen there.