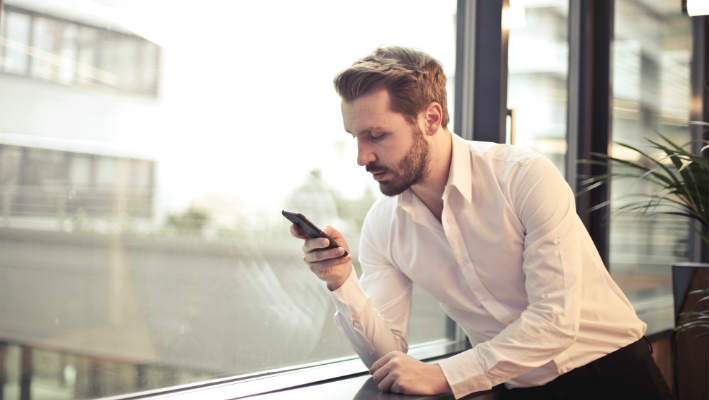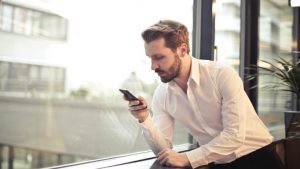 Rimini Street has announced the addition of two new and one extended solution offerings to its portfolio of services. Historically the company has offered maintenance services around ERP solutions such as Oracle and SAP. This announcement sees it move from provider of IT services towards technology and business support services.
The two new offerings are Rimini Street Mobility and Rimini Street Analytics.  The third solution announced is its extended database support offering it launched almost a year ago.
Rimini Street Mobility
This offering is a mobile development framework that enables customers to rapidly create mobile applications for their business that integrate to their CRM or ERP solution. Software supported currently includes: SAP, Oracle EBS, PeopleSoft, JD Edwards and Siebel. The solution is available on a subscription basis from Rimini Street.
Rimini Street is providing a HTML 5 mobile development framework that will deliver a consistent UX across mobile applications. There is already a library of micro apps that companies can leverage to deliver applications, often using clicks rather than code to complete their development. Rimini Street also offer third line support on the framework and can help customer modernise their legacy applications by delivering mobile applications rapidly.
The applications created support single sign-on and encrypt the data from end to end. No data is stored on the mobile device. While the company sees this as a benefit there are some drawbacks to this approach. Companies with field service agents often work in areas with no mobile or internet signal. For them, being unable to access latest job data, something often provided by the field service apps in existence is a negative.
With integration between different solutions Rimini Street are offering something that enterprise IT departments can use to deliver solutions rapidly into the business.
Rimini Street Analytics
The Rimini Street Analytics solution allows organisations to draw down data from multiple databases. It uses existing connectors and leverages an in-memory database to provide rapid insights from that data. The new solution supports connectors to a variety of data sources. Imports supported include:
Enterprise software connectors: Oracle EBS, PeopleSoft, JDE, SAP and Siebel
Database connectors: Oracle Database, SQL Server, MYSQL, PostgreSQL and Microsoft Access
File-based or NoSQL connectors: CSV, Excel, MS Access and MongoDB
Cloud connectors: Salesforce, Pardot, Desk.com, Google Analytics and QuickBooks
What isn't clear about this product, nor is it included within the press release or datasheet, is the actual functionality it provides. Most enterprises are already using data preparation tools such as Alteryx and analytics software such as Tableau. Tableau also recently announced new features for data preparation. It isn't clear what data preparation this new Analytics solution provides, nor what support for analytics when compared to other solutions.
For organisations still using reporting functionality contained with their ERP solutions this might provide a useful addition to their software portfolio though. The information available infers that the data is retained in an in-memory database for analytics. It isn't clear which database is used.
Rimini Street Advanced Database Security
While reminding people that this offering helps to protect their database they have not added any further information or detailed any recent improvements to this service. This is disappointing. Issuing a press release 11 months later which repeats the exact same announcement is misleading. The inference is that few people have taken up the service. With Oracle announcing the autonomous database one also questions if this service will only apply to legacy versions for Oracle at least.
What does this mean
The good news is that Rimini Street is starting to extend its offerings outside of core maintenance. CIOs want to know the business benefit to every dollar that they spend. This allows Rimini Street to offer more than just keeping the lights on. All the solutions mentioned above are available now, though no specific pricing is given.
R 'Ray' Wang, Principal Analyst and CEO of Constellation Research commented: "Customers in today's IT landscape want to achieve more value out of their current enterprise software platform and seek options that help them modernize their platforms without the hassles of expensive and endless upgrades. Leaders also seek agility and a competitive advantage in achieving corporate goals. This new standard of software support helps them to achieve these goals. It allows customers to fully maximize their enterprise software investments with the very best ROI."
Wang is right but are Rimini Street late to market for each of these solutions? Surely companies already leverage mobile development platforms, database security and analytics from other vendors? One customer though, is positive about the new offering, though they don't appear to be a early adopter. Eric Robinson, CIO of Color Spot said: "They added a new dimension by offering solutions which can quickly extend our ERP with needed mobility and analytics capabilities all without a costly upgrade. We look forward to exploring these new capabilities as we continue to modernize our operations and gain competitive edge."
What is laudable is the direction that Rimini Street are going in. As they look to move towards adding value within Hybrid IT environments these integrated solutions are becoming more important. Seth Ravin, Rimini Street CEO concluded: "Clients are looking for simple, affordable and streamlined solutions that work securely across their enterprise application portfolio, without having to upgrade or replace their current enterprise software investment just to reap the benefits of new, modern application capabilities and technologies. Our solutions ensure that an organizations' existing applications are modernized, its technology is protected against future changes, and its systems protected with innovative security solutions. "