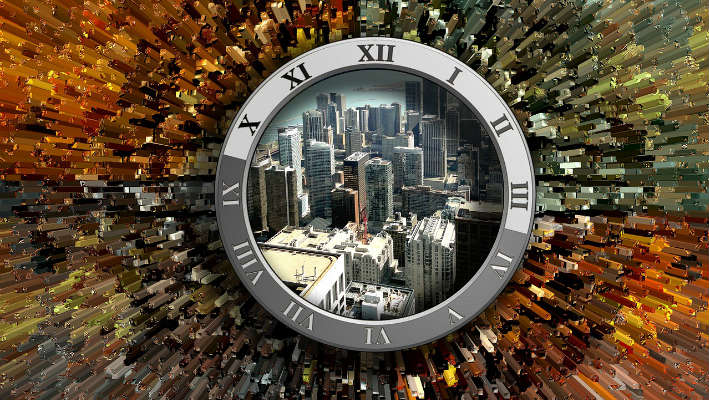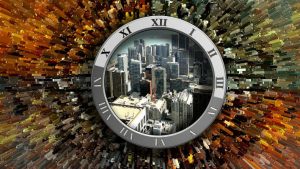 Enterprise Times recently caught up with Fred Studer, CMO at FinancialForce prior to its London user community event.
Tod Nielson, President and CEO, Gordy Brooks, CFO, Dan Brown, CPO and Studer make up the senior leadership team that is aiming to grow FinancialForce from $100 million turnover in 2016 to a $1billion turnover in the next few years.
We asked Studer where and how FinancialForce is looking to grow.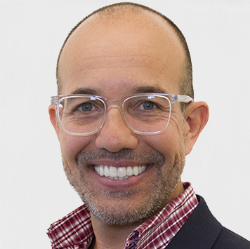 Studer replied by framing where he feels FinancialForce are now. He said "Over the last year, Tod, myself and Dan Brown have come in and looked authentically at where our current customer base has seen the most business value. Our brand is not what we want it to be, it's what our customers are getting value from and that consistent delivery of a brand product. Over the last three years, there's been two primary core value sets.
"PSA for large enterprises, all the way down into mid-market companies. Those are primarily around a few industries that we've really been very good at articulating that value proposition: High tech software companies, high tech manufacturing companies, then other service-oriented organisations, companies like Grant Thornton.
"We also have a secondary line of revenue, specifically around financials. That's been an area that's been very growth oriented in the UK for a long time. It hadn't been that significant in the US, but we've seen over the last year, a really strong pivot, specifically around financials and getting more out of a growth-oriented financials application set. That is primarily in a mid-market segmentation point.
"When we looked at the competitive landscape, and started seeing where companies like Workday were, that's really around a people centric business. We also see places that I've worked, Oracle, Great Plains, Dynamics, the NAV companies, even to a certain extent NetSuite, who were very product oriented. That's another great set of technologies that really lend themselves more to companies that are either doing process or discrete manufacturing.
Its all about the service economy
Studer sees FinancialForce as addressing what he describes as those companies moving into the "service economy". He differentiates these companies by their customers adding: "their customers have gotten very demanding around the specificity of how they buy and procure either technology, a product or a service, and how they're willing to pay for it. Think everything from subscription, to utility, to value."
Over the last few months we have noticed a subtle shift in the messaging by FinancialForce. They appeared to be targeting larger, more complex organisations. While Studer talks about the mid-market, a definition of that can vary a lot. We asked Studer if that observation was fair.
What is the mid market?
Studer replied: "It's a good point Steve. We're looking at the upper end of mid-market for, let's call it a classic SRP kind of sale, where we do professional services automation and financials. When we do just discrete financials, we do really well in the classically mid, mid-market. The conversations that are really driving growth right now to your core question, are really things around billing, things around revenue management and the ability to forecast, and then specifically, around our professional services automation.
"Those are the three killer conversations. They all can be driven by one core conversation around predictability, analytics, and really understanding your customer. We talked about Workday being people centric and, Oracle and NetSuite product centric. Our core message is we're really trying to carve off our own unique differentiation, around being customer centric."
This approach makes sense as FinancialForce sits on the Salesforce CRM platform, itself customer centric. He believes that this is the approach that organisations should now take. He added: "We just don't think that there is really a need around classic SAP Oracle, big ERP implementations any more. If somebody's going to modernise, and they know that it takes time, there should be no lines between a back office and a front office. In fact, to really drive growth models and to make sure that your resources are allocated, you want to blur the lines between front and back office, and really just have an office."
Is geographical growth paused or not?
When Enterprise Times spoke to Jeremy Roche, former CEO and founder of FinancialForce two years ago he spoke about expanding into Europe. Since then FinancialForce has done little to expand geographically outside of Anglophone countries. We asked Studer what the strategy for geographic expansion is now.
Studer commented: "Again, we did a lot of analytical work. FinancialForce hit about $110 million run rate last year. When we looked at the growth target in our category of both financials in the cloud, and PSA in the cloud, we hadn't even penetrated the markets that we were currently doing very well in. Rather than continuing to expand where we couldn't really definitely drive we decided, 'Gosh, we have two incredible markets or really three'. PSA was really strong in the US and financials was really strong in the UK. We also had a great burgeoning new market in Australia.
"We had a great opportunity to look at the muscles rather than just starting to grow broadly in Europe. Leveraging our installed base to cross-sell, up-sell and then really look at the new muscles in both the UK and in the US is really where we decided to focus. We decided to focus our global event effort in the US and bringing more prospects and customers there. "
While the event in London was shorter this year, it was actually more successful than the previous one. This was down to a better location in the City rather than Canary Wharf and more prospects than the previous year. The larger US event in Las Vegas will bring larger international prospects and more existing users to share experiences and learn about where the product is going.
Or the other hand…
The question arose that if FinancialForce was now looking to work with larger multinational organisations they, in turn, would want more localisations across the globe. How are FinancialForce looking to accomplish that?
Studer replied: "We've already had to do some. We're doing it opportunistically based on deals. They haven't been very well publicised, but now they all become part of the roadmaps and the story. When Dan has his conversation, and he will deliberately say, 'We are not doing localizations for these, but these are the ones that we have done. We just had a couple of Australia deals that happened, that required us to do some things in Malaysia and a couple of other countries."
We asked Studer how they address the issue where you don't have localisations?
"There's a couple of different strategies. The easiest one is to basically just do a horizontal implementation of the GL and then carve off where those calculations have to happen. In complex markets, Brazil, France, and really Japan. Those are some really complex accounting localizations required, currencies, etc. We'll do manual calculations and do them on the side.
"Where we think that there is value, we're now bringing those in. We've realised that France and probably Japan, are two important next steps. We're evaluating those right now. Basically, what it's going to come down to is, what do we think the addressable market is and where do we see some affiliation with some of the current customers that we have? We're finding that there are some large customers that are willing to fund some of this on their own, because they're already having to do some of it. "
What is happening with the product
Since Tod Nielsen made the decision to sunset the HCM product and partner with ADP in the US, Dan Brown has come on board as Chief Product Officer. We asked Studer what he could share on the product direction going forward.
Studer said: "Let's start with HCM. Obviously, we knew how important HCM was. Specifically, this is about the workload of PSA, being able to do everything from recruitment to talent management, research management and planning. This goes all the way through, ultimately, really doing human capital management and even things like payroll.
"Although, we did a great job in certain aspects of talent and resource management, we'll keep some of those capabilities. We moved them out of what would be classic HCM and put them deliberately into our PSA product. Think things like Peoplecasting and being able to do more complex work breakdown structures, of humans being put on projects. Think scheduling, time and talent, all of those things. In order to do the core HCM things globally, we decided to partner with ADP. Great partnership and we're doing very well. We do recognise that there are several things that we need to probably do a little bit better with HCM in the UK. We're currently having conversations with some providers."
Those conversations are nearing completion and FinancialForce is also looking to cover this issue in Australia soon as well. Whether that news will be available at Community Live in Las Vegas isn't yet known. FinancialForce will also announce their Spring Release on April 18th, before it goes generally available on April 20th.  Expect some significant improvements from Dan Browns keynote.
What does the future hold?
This is the first year that FinancialForce has not unveiled its official revenue figures. The $110 million that Studer quoted was heavily caveated and the previous year of $100 million might infer that growth has slowed. This was not unexpected with a major change in leadership causing some upheaval in an operation that often has long sales cycles.
Studer commented that FinancialForce is: "formalising our entire processes to some, hopefully, end goal in the next 18 months, some transaction."
Why eighteen months? Studer commented: "We're using all of our own technologies now in the latest versions. The auditability, the revenue recognition, all of our forecasting, our own billing. We're using Salesforce CPQ for our orders. We're modernising our processes so that at some point, we can have four to five auditable quarters so that we can go out."
Whether they will go out for funding or an IPO isn't known, that may depend on how much they can accelerate growth over those 4-5 quarters.