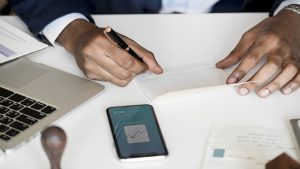 Enterprise Times sat down with Damon Anderson, Xero, to talk about partners. Xero is focused on helping accountants move beyond the boundaries of ledgers.
It sees them as being the trusted partner many small businesses lack. In the research Xero has carried out, they continually see accountancy firms listed as the number one trusted business advisor.
In order to help customers, accountants first need to transform themselves into a digital practice and decide what services they want to offer. Anderson believes that many accountancy practices are already moving down this route. What they need to do is decide what services they want to focus on. They often have a wider range of expertise than many people realise. What they have to do is decide what advisory services is right for them.
In Xero's recent Digital or Die report the numbers still on paper or using spreadsheets is high. With over 250,000 UK users, Anderson believes that those numbers are changing quickly. One thing helping this change is the app ecosystem that Xero has introduced. There are now over 600 partners providing apps. Among those are products that provide forecasting and analytics that allow an advisor to help small businesses plan their future.
Anderson says that accountants are also looking beyond single customers. They are starting to gather anonymous data from customers in the same industry to see wider patterns. This is not just about what businesses are doing but also what banks and others are up to. The goal is to be able to provide a wider set of advice to clients.
Anderson also talked about the products that are being built by developers. To hear what else he had to say, listen to the podcast.
Where can I get it?
obtain it, for Android devices from play.google.com/music/podcasts
use the Enterprise Times page on Stitcher
use the Enterprise Times page on Podchaser
listen to the Enterprise Times channel on Soundcloud
listen to the podcast (below) or download the podcast to your local device and then listen there.