The Accord Project – a legal industry body for smart legal contracts – has announced that 'magic circle' law firms Allen & Overy, Freshfields, and Slaughter and May are joining the Project.
The Accord Project incubates an open source middleware layer that is interoperable with any blockchain or distributed ledger implementation. It backs this with techno-legal standards to facilitate the widespread adoption of smart legal contracts.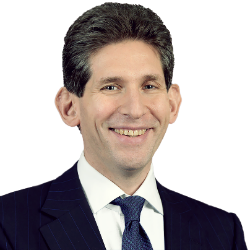 Richard Lister, global head of Freshfields fintech practice said: "As a firm we are committed to promoting collaboration in the development and regulation of legal tech so as to increase the speed of impact for our clients. The Accord Project has done a great job in bringing industry, academia and the legal profession together and we are very pleased to be part of it.  With our close engagement with regulators on emerging technologies and our internal commitment to technology and digital transformation, Freshfields' participation was an easy decision."
The Accord project has potential. One demonstration involves consideration of its current working groups. These include supply chain, financial services, intellectual property, venture and token sales, and open data standards. As is evident, these cover much ground.
Supply chain
The Accord Supply Chain Working Group is working to produce standards and open source tools to bolster supply chain transformation with smart legal contracts. Fundamental to this is the integration of automated contracts and the contracting process directly into the sourcing, production, and distribution value chain. These improvements aim to:
reduce the costs, risks, and other inefficiencies associated with creating comprehensive and enforceable contracts
provide consistent upstream and downstream terms and conditions
comply with applicable standards and rules, and allocating business continuity, inventory, security and other risks.
Smart legal contracts also address problems that stem from erroneous pricing and other terms, warranty and relationship management, and the administration of numerous disparate documents and processes in a given supply chain.
Financial services
The Financial Services Working Group's declared objectives is to produce standards and open source tools to improve the ability of financial services industry to face its challenges and better serve consumers. The goal is to enhance the ability of a wide variety of investment, trading, and other financial contracts to reflect dynamically their surrounding conditions and risk-return profiles. Agreements that stand to benefit from the automation, connectivity, standardization, and security that stem from being smart include:
loan and related credit agreements
stock and other asset trading contracts
commercial letters of credit.
Key benefits from smart financial contracts include:
real-time incorporation of data into financial contracts and relationships
automation of a wider range of activities and processes to lower fees and costs
improving transparency
safeguarding assets
better liquidity and management of systemic risk.
Intellectual property
The Intellectual Property Working Group aims to produce standards and open source tools to improve the production, distribution, licensing and management intellectual property (IP) with smart legal contracts. Key to this end is digitizing and automating the process of creating and registering IP and making more widely available data in regards to IP rights and use.
Specific areas of focus include:
automating digital rights management through incorporation of usage data into contract terms and remedial processes
the potential to register the existence of certain IP, first use, and assignment history in a globally accessible database
incorporation of data about subject matter, scope, and usage into IP licences
automating the grant, refusal, termination, assignment, remedial actions, and sub-licensing of IP licenses, and orphaned works.
The types of agreements most relevant to these areas of focus include IP licensing, acquisition, and assignment agreements as well as end user and software license agreements.
Venture and token sales
The Venture and Token Working Group, like the other working groups, wishes to establish standards and open source tools to improve the practice and options available for startup funding and to the benefit of founders, investors, and the broader entrepreneurial ecosystem. Key to this end is to make investment documents 'smart' with supporting frameworks for digital token sales. Investment documents subject to being digitized and automated throughout the lifecycle of a deal include:
term sheets
stock purchase agreements
investor rights agreement
certificates of incorporation.
Crowd sales of digital tokens to fund companies using blockchain networks has enabled nascent companies and projects – with no products, established networks or even revenues – to raise funds traditionally out of reach and rivaling that of established venture capital. Numerous different approach and standards have emerged for token sales as well as for regulatory compliance within and across jurisdictions.
Regulators across the globe have made announcements regarding the applicability of securities laws to token sales, typically without definitive answers or bright line rules. The Venture and Token Sales Working Group will seek to establish:
open source tools
innovative use cases
a coherent framework for the different approaches to token sales to promote the potentially significant benefits of widespread tokenization throughout the global economy.
Open data standards
The Open Data Standards Working Group seeks data standards and open source tools to incorporate data in smart legal contracts in a way that is suitable for a wide variety of market participants in different industries and for different purposes. The focus of the group is on general, market wide standards. However, initial use cases (unsurprisingly) will focus on supply chain, finance, and implementation with distributed ledgers (blockchain).
A key outcome will be techno-legal standards for the incorporation of external data into legal contracts as is relevant to their terms and conditions and execution. It will use various formats and networks, including distributed-ledger related 'oracles'.
The Open Data Standards Working Group will incorporate the growing body of work related to digital identity into smart legal contracts. These require the identity of persons, places, and things to be authentic and qualified to function properly and deliver new types of value. Digital identity is increasingly taking the form of data and operational standards that are distributed, and in the control of identity owners (self-sovereign identity). Likewise a goal of the working group is to develop trust framework rules and practices and an approach to verifiable claims for smart legal contracts.
What does this mean
The scope of the Accord Project working groups is immense. If it can produce practical results, these could move smart contracts from their current 'la-la' land status (think DAO) to a solid foundation.
The impact would be enormous. Even partially to solve the challenges for either supply chains and/or financial services embraces a broad spectrum which would encompass a major part of the world economy.
That said, the opportunities for friction are clear to see. Take the Financial Services Working Group description. It specifically mentions 'commercial letters of credit', or trade finance. There are many players already here, from Batavia to Marco Polo. Legal certainty (if not a contradiction in terms) may give the Accord Group leverage here.