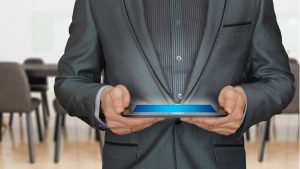 Harmony has announced the details of its latest release, v14.4. The new version continues the strategy of more integrations unveiled in a conversation with Steve Duckworth, CEO of Harmony Business Systems earlier this year.
The integration with NinjaRMM, unveiled in February, is followed by an Outlook add-in. This new feature includes the ability to create tickets and posts, direct from an email. It also allows the creation of an event from a calendar entry in Outlook.  The new functionality enables users to stay within their preferred application yet access capabilities from the other.
Improved security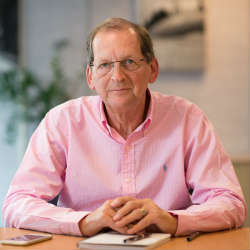 This release also introduces two factor authentication, native to Harmony PSA. The software has previously supported 2FA through Scorpion Software's Auth Anvil product. It now supports it natively. Individuals users are able to enable it or administrators can switch it on for the whole organisation. The release notes do not reveal the methods by which the second code is distributed, whether by email, text or another means. Interestingly, there does not appear to be support for biometric access yet.
Invoicing improvements
This release also has several improvements around invoicing. This is likely to be in preparation for the promised integration with CloudBerry. That integration is due in the next release according to a spokesperson. Improvements include:
Auto generation of invoices for recurring schedules. Two settings have been added to allow the generation of invoices and optionally their dissemination by email overnight. This may tie into the CloudBerry integration where recurring invoices are often raised.
Quick Invoicing: Enables the bulk generation of invoices from unassigned entries, and again the option of sending these by emails. Invoices can be raised for each Sales Order, Contract or Invoice contact. This is a batch job that can take time to complete but saves the user considerable time as it means unassigned items are mopped up in a single process.
Other enhancements
The release also delivers the ability to create ad-hoc checklists. These can be attached to individual tickets or to ticket types. The checklists can also be included in a workflow process thus ensuring that they are completed prior to the next step or escalation.
The in-app notification process has been improved. Users are able to configure whether they require notifications by email, within the app or both. A bell icon is displayed when active notifications are present for the user.
Other enhancements include the ability to allocate approvers to timesheets. These can be both internal managers or external customers. The latter can approve the timesheets through the customer portal.
Harmony has also added a stopwatch to a ticket process enabling users to automatically record the time taken to undertake a task. Break hours can be added in to automatically calculate real time worked. For quotations, a final price can be calculated based on either gross margin or markup based on the customer legal entity. There are also several bugs fixed in the release. These are detailed in the release notes.
What does this mean
Harmony is continuing to deliver minor improvements to the software in a regular cadence. As the integrations continue to roll out during 2018 it will be interesting to see whether these translate into customer wins. The CloudBerry integration could be a significant factor for the growth of Harmony. It is used by more than 5,000 Managed Service Providers.
The enhancement to security is welcome and while it is not clear how comprehensive the 2FA is, it will reduce the cost overhead for users using the Scorpion product if they choose to switch. Many of the updates above were based on customer requests and if there is a theme, it is that they make the software easier and more efficient to use.