IFS has announced that Millat Equipment Limited (MEL) will implement IFS Applications 9 at the Pakistani company.
MEL is part of the Millat Group of Pakistan and the announcement is part of a wider project. Last year Millat Tractors signed an agreement with IFS to become a partner of the ERP software company and market the software in Pakistan. Millat Tractors has also been using IFS since 2009. The newly formed Millat IFS Business unit will carry out the implementation. The MEL system will also integrate with the Millat Tractors Limited installation to improve group consolidation.
MEL is implementing several modules to improve production planning, finance, administration and HR processes. Millat Equipment Limited CEO, Mr Ahsan Imran Shaikh commented: "We are impressed with the capabilities of IFS Applications and its intuitive user interface will help our users to adapt and use the system very quickly. IFS Applications has been very effective for our parent company, which encouraged us to change the legacy home grown systems that we have been using for years."
Those home-grown systems were based on Oracle ERP. The wider partnership deal meant that it was unlikely that Oracle would win an upgrade deal. However, this announcement means it is another customer loss.
The first of many for IFS and Millat in Pakistan
In the Millat newsletter it states: "Initially the IFS ERP solution will be extended to other Millat Group Companies. Later on Millat will expand the IFS footprint in Pakistan with implementations in the manufacturing sector with full support from IFS Sri Lanka."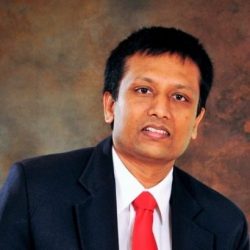 The first phase of this is nearing completion. Once implemented Millat IFS Business unit will look to expand IFS usage across Pakistan. It is a significant step for IFS as it looks to expand its footprint across Asia. Mr Poorna Bandara, Country Director for IFS in Pakistan, said: "It is with pleasure that we embark on this implementation project together with Millat Equipment Limited in Pakistan. We are confident that IFS's technology will bring about great improvements in efficiency, as well as greater visibility and integrity throughout the company's operations. IFS fully understands the business challenges associated with such a large-scale implementation and our team has extensive experience in working with clients in the automotive sector."
What does this mean
IFS is leveraging the large development presence it now has in Sri Lanka to expand into other countries in the region. For Millat Group this is an interesting venture, it is using its in-house knowledge of IFS to create a new and potentially significant business unit. Mittal even has ambitions beyond the borders of Pakistan. It already exports tractors to African and Middle Eastern markets. Whether it can leverage relationships in those countries to sell and implement IFS remains to be seen.