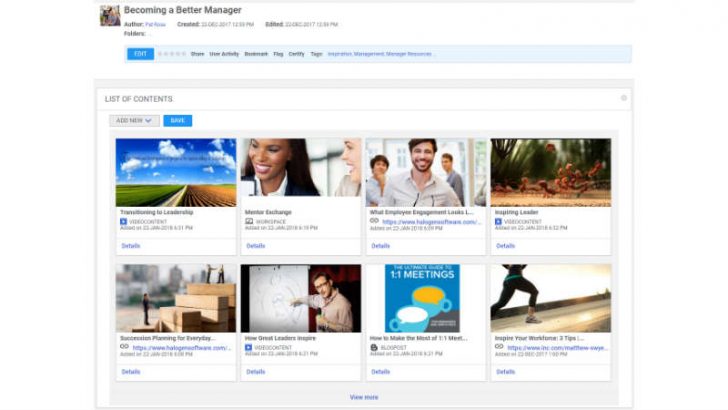 Saba Software has launched new functionality in its software to boost employee engagement and improve the learning experience. The news came at the CLO Symposium in Dublin, California. The announcement covered two features within the Saba software. The first is around playlists, also known as Saba Collections that aim to enhance and modernise the learning experience. The second looks to improve the capture of information from employee 1:1 meetings.
A modern tool for a modern LMS
Saba collections allow both HR learning leaders and employees to create playlists of content for other employees. The playlists can contain a mixture of media including video, PDF files and weblinks. The content lists can then be shared across the organisation for others to take advantage of.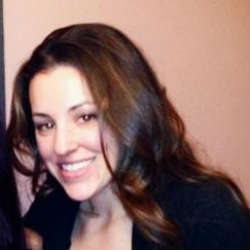 Importantly, individuals can personalise these lists adding relevant content to them.  In an blog by Emily Manley, product marketing manager at Saba Software she explains how an employee can tie this back to their objectives as well.
Learning leaders can not only create playlists they can also see the success of them and of others playlists across the organisation. The analytics dashboard provides information about what content is viewed and by whom. Thus if it is clear that some content is rarely viewed, it can be updated or swapper out.
This is useful. If a playlist created by an employee goes viral in a section of the organisation the learning manager can evaluate it and help push it to other areas of the business if the content is relevant.
The user interface for Saba Collections is modern and not dissimilar to YouTube, with images and a short text explanation. It enables employees to rapidly evaluate which content they wish to access.
Improving the benefits of meetings with Check ins
Jim Harter wrote in Gallup Business journal in 2015 that "employees whose managers hold regular meetings with them are almost three times as likely to be engaged as employees whose managers do not hold regular meetings with them." This was backed by evidence from an earlier Gallup report (registration required). While many managers may hold 1:1 meetings, far fewer document them.
The latest update from Saba Software helps managers to document meetings. Saba Check ins provides a real-time interface to update what happened during a conversation in a quick and effective way. The cloud-based solution is mobile friendly and can guide a manager through a meeting agenda. At each step they can update progress and take specific notes against each point as required.
Helen Rossiter, Senior Talent Development Specialist at West Marine commented: "We know that increased performance outcomes are tied to regular, frequent coaching and feedback. We also know that to increase adoption, performance check ins and one-on-ones need to be easy and valuable for both managers and employees.
"Saba check ins coaches managers to connect frequently with their team members. Managers and employees can create and edit agendas, key goals and development milestones can be updated in real time or during meetings, and historical tracking ensures that nothing gets lost or forgotten."
What does this mean
These two enhancements the Saba Software suite are simple and yet can both drive significant performance improvements if adopted successfully. As Saba looks to improve its Check in software will it embed speech recognition in the application? This would enable a manager to talk to the device and have the data recorded and transcribed into the employee notes. This would further speed up the process during meetings. Check ins could then also capture verbal agreement on points, if required.