Infor has announced a partnership with Deem, a provider of travel management and booking tools. Infor is the second major ERP company to join the Deem Fource Alliance program, Workday are already a member. The Deem Work Fource travel management and booking suite will supplement those provided by the Infor Expense Management Platform.
Deem was founded in 1999 but started to mark significant progrss after the appointment of a new management team in July 2016, led by John F. Rizzo, President and COO. They also launched an open cloud platform that offered up API's to integrate with any other SaaS platform. Last year Deem announced an API to launch Deem Open Expense. This enables the integration of Deem to customers existing expense platforms such as Infor and Workday.
On this new partnership Rizzo commented: "Our goal is to revolutionize business travel and eliminate the headaches and hassles of conventional travel software. Our partnership with Infor is an important step in that direction. By integrating Deem Work Fource with best-of-breed partner solutions through our Fource Alliance program, companies can make travel booking, expensing and management an automatic and touchless process."
Where Deem is different is that it compliments other expenses platforms, the key is in the API integration. It supplements through its array of tools other expenses platforms that may not have all the functionality that Deem has developed. One of its integration partners is Expensify. It s a co-opetive situation that works for both companies.
What does this mean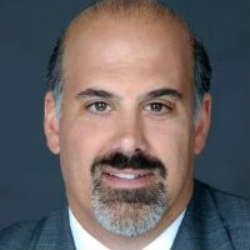 Through this partnership, Infor has significantly strengthened its own travel and expenses platform. Will it now start to compete with SAP Concur? Mark Corsetti, Vice President and General Manager, Infor commented: "By working with leading organizations, such as Deem, Infor is able to drive overall business performance for customers more effectively. Infor is committed to ensuring that its customers have the most innovative applications, and premiere experiences with its solutions, and we will continue to seek new ways and partnerships in which to drive value for them."
For Deem this is a significant boost to its fortunes. It opens up a wider market that includes all the Infor T&E customers. It also helps Infor go to market with a single comprehensive T&E solution. Robert Kugel, Senior Vice President of Ventana Research commented: "Infor has enhanced its expense management capabilities with its recent partnership with Deem. The alliance brings Deem's online booking platform for policy-compliant travel and itinerary management functionality to Infor's Expense Management. The partnership provides Infor customers and their road warriors with the ability to integrate and simplify their travel and expense management experience."