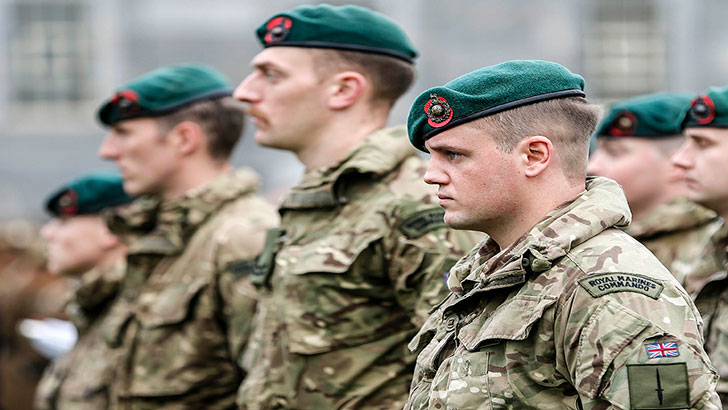 Last week saw the launch of TechVets. It is the latest organisation to focus on getting UK military veterans into the workplace.
There is an ongoing need to support veterans as they move from a service background to a civilian job. It is not just about training. Mentoring, job awareness and even basic skills such as writing CVs are required.
The event was aimed as much at veterans and serving member of UK Armed Forces as it was at employers. The result was that the launch event was packed out. With so many people attending it meant a number had to stand throughout the event.
TechVets is a not-for-profit organisation that plans to target full charity status. It is positioning itself as the home of the Veterans Digital Cyber Academy. Given the work done by IBM, The Corsham Institute, The Cyber Security Challenge and others, this is a bold claim.
Other organisations are almost exclusively focused on the benefits veterans bring to the cybersecurity industry. TechVets is seeking to differentiate itself by targeting the wider technology market. However, TechVets is also targeting the cybersecurity market and calls itself the Home of the Veterans Digital Cyber Academy.
Why is TechVets needed?
More than 15,000 skilled service men and women left the UK Armed Forces between October 2016 and September 2017. That number is accelerating. Budget constraints on the Ministry of Defence are forcing more headcount reductions.
For many of those veterans, moving into civilian life comes with significant challenges. When ET spoke with Julian Meyrick, Vice President for Security, IBM Europe last year, he talked about some of the difficulties veterans face. This ranges from culture shock to support for ongoing health issues.
The first challenge for many is how to apply for a job. The Armed Forces don't require job interviews when you change unit. There is no recruitment agency to help get a posting or a place on a trade training course. This means that the start point of writing a CV is difficult. This was an issue called out by several speakers. George Complain, Oracle told the audience: "You need to figure out what role you are going for before writing a CV."
Dealing with the culture shock between service and civilian life is a big issue. Meyrick says that IBM allocates a buddy from the same branch of the services to help with the transition. Most companies do nothing, leaving it to the veteran to sort out. Some speakers talked of the problems they faced. The lack of comradeship and the disconnect between management expectations and those of the veteran were mentioned.
Getting the right skills
Many companies have no idea about the level of trade training achieved by members of the UK Armed Forces. Part of the challenges for veterans is understanding how their trade skills translate to civilian certificates. This means that they often undersell themselves at interviews.
TechVets has signed a deal with Immersive Labs to help veterans get technical training. It has offered free courses to the first 200 to sign up. It has developed a platform that allows employers to post jobs and match them to skills. This allows someone using the training platform to understand what courses they need to pass to be able to apply for a job.
At the moment, there is no uplift for veterans into the system. It would be interesting to see Immersive work with TechVets and resettlement teams. This would allow the platform to reflect the training and skills veterans already have and help them build on that.
It's not all about cybersecurity
For a while there seemed to be a recurrent theme. Jobs in cybersecurity and a previous career either in the Royal Signals or involved in signals in some other form. For some members of the audience this was a little off putting. It even led to the question: "What if I didn't serve in the Royal Signals?"
After some laughter several speakers were quick to point out their experience in other branches areas of the services. It also speaks to the breadth of the technology market. Cybersecurity has become the laser focus for job seekers. It is not the only route into technology. Coding, network engineer, training, installation and building secure facilities are also short of people.
But why technology? A lot of service personnel over the past 40 years have ended up in the Police, Prison, Fire and Ambulance Service. While 20% of the general population goes into technology, only 4% of veterans take the same route. It is not because of a lack of basic skills. The UK Armed Forces are among the most technical in the world. There is plenty of scope for employers to benefit from underlying skills that have been properly taught to a high standard.
93% of firms claim that they have a problem finding staff. Startups have a significant challenge in this area. Veterans can be a very good fit for a start-up. They understand risk, being a self-starter, teamwork, delivering on time and personal responsibility. These are all needed in an entrepreneurial environment. Several of the speakers had left the UK Armed Forces and started their own businesses.
What does this mean?
There is a large and relatively untapped skilled workforce leaving the UK Armed Forces. They often have the same skills that employers are struggling to find. Unfortunately, veterans are incredibly good at hiding their light under a bushel, if not burying it a few feet deep.
Organisations need to take a closer look at what they need and at what veterans can offer. This is particularly relevant to those who have signed the Armed Forces Covenant. Despite riding the PR goodness for supporting the UK Armed Forces, when it comes to employment, many make it difficult. The skills taught in service are as good as any from elsewhere. However, they do not necessarily map across easily in terms of qualifications. Employers need to think about the benefits of practical skills over paper-based learning.
Veterans also need to take time to work out what they want. They must plan their resettlement courses better. Organisations such as TechVets can provide help and can point those heading out the door of the UK Armed Forces in the right direction. Learn how to write a CV. Talk skills up and learn how to self-promote. Be positive and refuse to settle for less than you are worth. This latter point was made several times.
One of the challenges for TechVets is getting its message to veterans, serving personnel, employers and Government. Co-founder Euan Crawford adds: "We are looking forward to working closely with the UK government and defence, the Career Transition Partnership, military charities, and industry champions, in order to harness the unrealised human potential within veterans. We are totally committed to supporting the recruitment and education of veterans and service leavers, and to helping veterans to leverage their transferable skills and succeed in tech."
Next week we will look in more detail about the advice given for both veterans and employers.