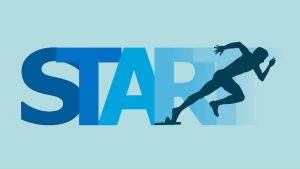 Oracle has announced its new search for up to six startups eager to take advantage of the Oracle startup accelerator program based in Bristol. This is the second cohort of startups that will go through the program after the initial intake last September. That first cohort had five technology based or technology enabled startups, it included: Duel, GRAKN.AI*, Interactive Scientific, iGeolise and Trail. ET spoke to Joe Cripps, co-Founder and MD of Trail and Marina Traversari, Oracle Startup Cloud Accelerator Programme Manager about the program.
New applicants can apply here. The minimum requirement is that they need to have existed for six months and have a minimum viable product in place according to Traversari. She added that the focus is on health and life sciences and AI  for next cohort. While the accelerator itself is based in Bristol the program is open nationwide. We asked Cripps how this worked as Trail appears to be based in London.
Cripps replied: "We set up the business originally to be remote. There is a great book called Remote by the guys who produced Basecamp. Wil, my cofounder and I read that before we started the business. Although our head office is London, Wil and I are based out west. Wil is in Cardiff and I am in Bath.  It was absolutely perfect. One of the side benefits of the accelerator is that Wil and I ended up meeting in Bristol more often, that has really helped form our strategy.
Oracle will use its large footprint to accommodate companies further afield. Traversari added: "Because it is a national program but is based in Bristol we set up meetings in London and in Scotland for various companies, wherever it suited then. It is really key to say that if you are not based in Bristol it doesn't matter. It is a national program and we can make it work"
What new applicants need to know
ET asked Cripps whether he had a tip for new applicants. He replied: "Be incredibly clear about what you want to get out of program. Dividing those up into a corporate (focus): financing the company, a business (focus): what you want to sell and then a product (focus). I think that is what you need to present back to Oracle."
He concluded: "The startup has to be clear about what vertical or specific vertical they are targeting because it might take six months to form that relationship."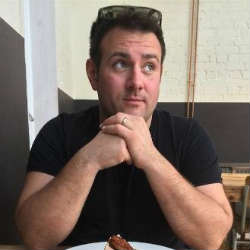 The lessons that Cripps learned from the process he said was to have devoted more time and attention to what Trail wanted out of the program. He also said would have made sure that the timing was right for Trail to participate. He added : "Had I done that I could have moved further and crafted the right message for the customer base earlier."
Other startups should be aware of this. The cloud startup accelerator program offers several benefits including: workspace, access to customers, partners, investors, mentors, technology, cloud credits. The program starts every six months, is the timing right.
What did Trail benefit most from? Cripps answered: "Access to customers. We were a later stage company so we done a lot of development a lot of business already. We were able to explore new markets with Oracle, there is just this very big relationship between – very big customers and very small startups that is hard to navigate and Oracle gave us the route to do that. That is very much ongoing."
It is ongoing because although the initial program last six months, some elements extend beyond that. Traversari added: "While the program is coming to an end we are still working with the companies for a year while they are part of the alumni."
Cripps commented: "That's critical because with the larger customers sales cycles are very long that  you need that ongoing relationship in place."
How can Trail changed?
After six months, Trail has been through the curriculum based sections of the program which are run by SETSquared in Bristol. They have also done a personalised program of mentorship set up by Oracle that is created after an initial deep dive workshop at the start of the program. ET asked Cripps how being a member of the programs has changed Trail:
"In two ways. One we were in a particular vertical, understanding how to craft our message about other verticals, that's made us ask a lot of questions about that and become better about that. How to make our message more attractive to a wider set of people.
"Secondly, understanding how to pitch to big customers, there is a very different approach for that. There a different language, a different sales cycle, a different set of documentation required."
What about product strategy?
Working with larger customers is something that Trail has certainly benefitted from. Its website has far more customer names than it did six months ago. One of those is Deliveroo, itself once a small startup and a customer of Oracle NetSuite. We asked whether Trail had yet integrated to the ERP solution, and what the integration strategy for Trail is.
"Our integration strategy is always use Zapier first, it is zero cost integration, it proves the business case. Then down the line if there we find high value in that integration then we will embark on it.
 "We are working with another customer that also uses Oracle NetSuite. The plan with Zapier is it is a great way of spinning up an integration very quickly. We could take something as simple as an email or any kind of alert, even an entry in a spreadsheet that originate in NetSuite and then turn that into an action in Trail.
"For all of our larger customers the plan would be to integrate to their full stack, in hospitality you would be looking at a point of sale system, a labour system and some form of inventory system."
And looking forward?
What will Trail do next? "Global domination, definitely!" quipped Cripps, before adding: "As a small startup you make choices about which markets you can tackle, you can only do one thing at a time. For us it is about how we can do other things we couldn't do to begin with. That means moving geographies and moving verticals. For the moment we do hospitality and we want hit the wider services sector to become a self-service platform to help all teams in all customer facing businesses"
What elements of the Oracle stack powers Trail?
"We are going to be making use of two elements. The big problem in the service sector is that workers are highly transient. As a result they are often not incorporated into corporate authentication platforms like active directory. What that means if I work for a restaurant I don't get an email address, I share one and then if I move onto the next restaurant you don't know me. We wanted to find a way to give those workers an identity to help them in their day. We are using Oracle Identity service in order to use rotas and T&A to give those workers an identity on Trail.
"Second thing is we are looking at integrating actions from the Micros hospitality suite, the Oracle hospitality suite." (Micros was an acquisition in  2014 that Oracle made for $5.3 billion.  It has continued to invest in retail and hospitality.) "What we want to do with Trail is to be able take critical actions from other systems during the day and deliver them to staff to improve the performance of that day."
How is the program changing
Cripps felt that while Oracle corp was behind the startup cloud accelerator program not all the business units were as engaged as they could be. This issue was acknowledged by Traversari, she commented: "It is definitely something we are working on. It is true that we are learning as we go. It is our first cohort in the UK. There have been huge lessons learnt. I would agree that it is getting different business units on board which is something that the board and senior management are working on. It is going up and then being cascaded through the organisation. With the second cohort it should be a lot easier with the other business units."
Traversari added another advantage saying "One of the things that we have learnt is that because it is an R&D led project rather than sales we are on-boarding a lot of the startups with a lot of our new products. Which is fantastic – it gives them access to the new products, they go away, play with it.  It is creating that feedback loop that is kind of co-development. It is also giving the startups that ability to scale their product really quickly."
What does this mean
It was interesting talking to Cripps, whose company Trail delivers checklists of tasks to employees powered from 750 integrations. Customers now include Deliveroo, Bills, The Ritz Carlton and Leon. It has clearly benefitted over the last six months. Startups looking to accelerate their growth, who have a clear focus and vision should consider applying if they believe they can benefit.
Trail is only one of first group of startups, the others were a diverse set and the program can offer a lot to both B2B and B2C startups.
---
* GRAKN.AI did not graduate from the first cohort.