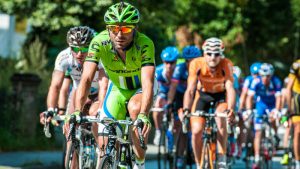 Mavenlink has announced new features aimed at solving the issue of effective resource utilisation in services organisation.
The Mavenlink State of the services economy 2018 (registration required) highlighted that 95% of high performing organisations are increasing utlization, compared to an average 66%. To help companies improving utilisation Mavenlink has released the latest version of its PSA software.
Based on a new model it calls full-cycle resource management, the features include a master planning console, a scenario planning capability and a new dashboard enabling managers to have a better view of resources.
Full-Cycle Resource Management
The new model defined by Mavenlink is not dissimilar to the Deming cycle of plan–do–check-act. Mavenlink has also divided it into four phases Estimate, Plan, Deliver, Analyse/Optimise. Importantly it brings a structure to the resource management life-cycle. Mavenlink believes that its new features aim to solve the issues that organisations often have. These include a lack of visibility, between projects, departments and potentially organisations.
One area that the new releases addresses is measuring and managing the impact of change. For example, if one resource management pulls a valued resource to work on a specific critical project, it understands the impact that may have on the other projects they were allocated to. Companies often lose time in managing resources. Historically, resources were often allocated to project teams using spreadsheets.
Despite the complexity of some spreadsheets in use this is rarely the most efficient or best way to drive profitability. While an individual might match the role requirement by a project, this should be supported by an up to date list of skills. Spreadsheets, and even some systems, have static lists of information that that are rarely updated and certainly not in real time. Mavenlink now believes that it can provide a complete solution to replace spreadsheets and enable firms to maximise utilization and revenues.
An added benefit to putting the best individuals on each project it that it can help to increase customer satisfaction. This is a key metric when looking at renewals and customer advocacy. Key to this is the ability to centralise resource management, not in a single person which is often too much of a burden, but in a single system.
The four stages are underpinned by the new features that Mavenlink has now added to its Professional Services Automation (PSA) solution.
Estimate
In order to create a plan, organisations need to understand what the requirements for. Capturing those requirements within Mavenlink is driven by external information, such as that driven from the Salesforce App and through the creation of project templates. To support these Mavenlink has now introduced:
Scenario Builder: Allows the resource manager to build hypothetical project teams, matching roles to placeholders. The resource manager can vary the number of hours each resource allocates to the project as well. As a deal closes resource managers can allocate specific team members, if defined, during the sales cycle or leave in placeholders.
Scenario Comparison Table: This allows resource managers to compare five different project scenarios. It uses different categories of staff to work in different roles within a project. This helps identify the overall estimated profit margin for each project. It also allows a resource manager to create the ideal project team
Margin modeler: Allows resource managers to tweak information within each scenario and see the impact of those hypothetical changes.
Plan
Once the resource manager has selected the optimal scenario they then need to allocate the specific resource to each role. This is where Mavenlink leverages its existing skills map and rate cards with the new master planning console.
The new master planning console gives resource managers complete visibility across all projects. It allows the user to drill down and view project detail. They can select day, week or month so that it is possible to assess the impact of both shorter and longer uses. Users can allocate resources to specific projects using percentage-based allocations. The tool allows a high level mapping of resources against each project. The resource manager can search for an appropriate resource based on role, skill level and availability. With a holistic view across all projects the resource manager can map resources across all projects ensuring that every project has the right level of resource and resources are not over utilised.
One thing this version doesn't seem to have improved is the complexity of the skills mapping. This may be deliberate as it would have brought a level of complexity to the process that may be better in an AI driven or future version.
Deliver
This release sees no major enhancements to this part of the cycle. However, Mavenlink already supports project scheduling, resource planning, the ability to produce weekly schedules and to track time against projects. The strength of the project management features within the solution allow project managers to run the project, collaborate and to highlight any issues.
Analyse and Optimise
Having delivered the project organisations need to look back at its success and, importantly, view the future.  Mavenlink has added several specific dashboards and reports to the solution. These include:
Demand and capacity forecasting
Roll off report
Utilization dashboard
Resourcing dashboard
New insights are delivered with the utilization dashboard, a key metric for professional services firms. It allows business leaders to visually compare utilisation KPIs with actual, scheduled and allocated utilization. It is also possible for leaders to view profitability by individual project, practice level or a wide set of filters that include project manager, region or historic projects.
What does this mean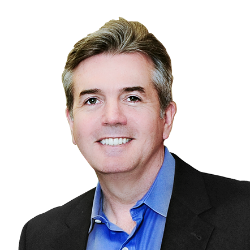 Mavenlink has also introduced a strong set of functionality that will enable services firms to improve their resource management. One of the early adopters of this release is Erika Bellido, Operations Manager, Blue State Digital. Bellido commented: "Mavenlink's approach to resource management allows us to constantly improve the way we make business decisions based on the resourcing data and a project's needs. Our business moves very fast, and project and client requirements are always changing.
"Before Mavenlink, it was difficult to get a bigger picture on what deliverables needed to get completed and what resources we truly had. Now we can look at project needs as a whole and make on-the-fly adjustments based on ideal resource scenarios because we have the visibility into our available resource pool, the tools to make changes very fast and the insights to track resourcing trends and projections— all in a single solution."
The integration between Mavenlink and other applications such as Salesforce CRM is also important. It allows deal data to transfer seamlessly into project kick off data. This integration reduces rekeying and improves the alignment between the operational and sales teams in an organisation. Once within the resource management cycle the new functionality should help improve utilisation and profitability in services firm.
Ray Grainger, CEO and Founder of Mavenlink commented: "With this launch, Mavenlink offers the most robust resource management product on the market, enabling our customers to be the best resource managers out there. The agility, efficiency, and reporting capabilities now available in Mavenlink's Full-Cycle Resource Management will give our clients a competitive advantage."