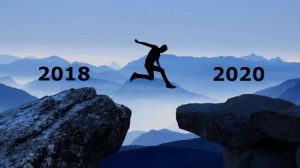 Workday announced its Q4 earnings and fiscal year 2018 revenues. The underlying share price has climbed over the last three months. The recent dip in share price is due more to the underlying fall across stocks rather than any reaction to the results.
Fourth quarter revenues were $582.5 million, up 32.5% and subscription revenues were $490 million up 33.7% year over year. That growth is down slightly from last year. Revenue growth in FY2017 was 35%, and subscription revenues grew by 39%. Those figures are harder to maintain as the revenues climb. Workday is also still operating at a loss. It showed an operating loss of $81.3 million (14.0% of revenue), but this is down from last year. For the full year, revenues were at $2.1 billion, an increase of 36% from fiscal 2017. The company is still in a healthy shape as it continues to expand. It has operating cash flows of $465.7 million and a free cash flow of $324.2 million
Aneel Bhusri, co-founder and CEO, Workday commented: "Q4 was a great close to a very successful year. We delivered the best quarter to date for Workday Financial Management that included two new Fortune 500 customers, and extended our leadership in HR – now having over 175 of the Fortune 500 as Workday HCM customers. Combining our happy base of referenceable customers with our unique vision bringing together planning, execution, and analysis, as well as opening our cloud platform, puts Workday in a strong position for continued growth for years to come."
Is the future looking as good as Bhusri indicates?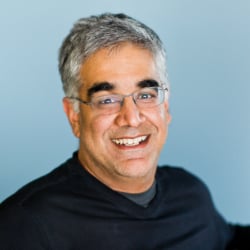 In a word, yes. Workday continues to penetrate the Fortune 500 market, the domain of companies such as Oracle and SAP. It is replacing older legacy software with its cloud solutions. HCM is still the flagship product with Bhusri announcing it added nine Fortune 500 customers, five of which were from the Fortune 50. These include: Home Depot, Banco Santander, General Electric, PNC Bank, Chevron U.S.A. and Telstra.
In some ways this is business as usual. However, the financial management customers are up 45% from last year. The company added 58 customers in the fourth quarter alone according to Bhusri. That growth is important for Workday to sustain. It demonstrates a growing belief that Workday can offer the solution to large enterprises. This also may show that larger enterprises are no longer looking for a single giant ERP solution but rather a mix of best of breed cloud solutions. Among the companies won are American Family Mutual Insurance and Quicken Loans. Its Financial Planning software, launched in 2016 is also accelerating its growth with 250 of its 450 Financial management customers adopting the new solution. Its latest product, Prism Analytics, is also doing well with 45 customers already.
Looking ahead, Robynne D Sisco, CFO Workday announced that growth is likely to slow down a little dropping below 30% for the first time. For Q1 fiscal year 2019 it expects revenues of between $514-$516 million and for the full year $2.265 billion to $2.280 billion. The later is a growth of 27%-28%.
While Bhusri declared that the pipeline in 209 was strong he also indicted that it was unpredictable. Speaking about Fortune 500 companies in the pipeline he commented: "the pipeline for fiscal year 2019 has a lot more of them in there, they're just hard to predict. I think the important trend is that across the board, finance is becoming mainstream in the cloud."
Is the Platform is coming…
Announced last year the Workday Cloud Platform is seen as a game changed by many. Once Workday has opened up its ecosystems to ISV's and SI to develop their own industry verticals and horizontal solutions Workday  growth could re-accelerate.  Bhusri was asked directly about this in the analyst call and replied:
"We're still in the mode of early adopter work with our customers and exploring what they can do with the Workday Cloud Platform. And the takeaway so far is there are lot more use cases and ideas than we had ever expected. By the time that we're together in six months for, or a little bit more than six months for Workday Rising, you'll see a more deliberate step forward on how we're going to open it up with business partners. And that's consistent with what we said at the last Rising; we were going to be in early adopter mode.
"Basically every one of our big systems integrators is lined up to either want to extend on behalf of customers, or come up with ideas where they would like to build their own intellectual property on top of the Workday Cloud Platform, and right now, my goal is to actually keep expectations both from a bookings perspective and a customers' perspective in check because it's an exciting new move for the company. But just stay tuned for Rising when we open it up more broadly to the broader ecosystem. (Source Seekingalpha.com)."
What does this mean?
Workday is continuing to do well. However, its competitors are reacting and narrowing the gap. The slowdown in growth is an indication of that, though not the only reason. The other is merely a mathematical calculation. For Workday, the platform cannot come soon enough. However, it is unlikely to affect fiscal 2019 figures by much. Fiscal 2020 could be a far better year if the promise of the applications is born out.
Workday Rising later this year should reveal more about how comprehensive the Workday platform is. Also how many apps it will have on its marketplace and what they are. If they are merely point solutions to extend functionality they will not be as important as having some strong vertical software partners fully integrated.