Sage has announced it has software updates ready for the VAT changes in South Africa to come into effect on 1st April 2018. Legislative change are normally signposted well in advance.  However when Finance Minister Malusi Gigaba announced the raising of VAT from 14% to 15% it was a shock to many.
Gigaba labelled the budget: "This is a tough, but hopeful budget" in his speech. Reaction differed but it brought the rate more in line with comparable economies such as Argentina, Zimbabwe and Russia the Daily Maverick pointed out. A straw poll by the same publication shows a mix of reactions with disagree, love it, hate it and scary being the top answers.
Easy for cloud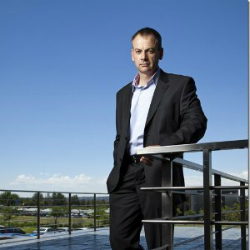 For software companies changes to legislation is a necessary condition of doing business. It is one of the reasons why they like Cloud software so much. A single change affects hundreds if not thousands of customers. For those using on-premises software it can be more of challenge. Some software merely needs a parameter change, which is about education of administrators.  For others a software update is required. With VAT changes occurring on a specific day it is often necessary for companies to raise invoices with the new rate as well as the old one, which can play havoc with systems.
In the short release Sage points out that customers of its cloud-based products such as Accounting (Sage One) and Financials (Sage Live) they need to do nothing. Sage will update the products automatically.
Pieter Bensch, Executive Vice President, Africa & Middle East at Sage commented: "Businesses that use the latest version of the Sage software will be able to easily comply with the new VAT rate. Their invoices will automatically reflect the 15% VAT rate from 1 April, but they will also be able to process historical transactions at the 14% rate. This will enable them to quickly and easily file their VAT201 returns at the end of the tax year."
Less straight forward for on-premises
For legacy software the issue is more complex. Sage has updated its Sage Pastel and Sage Evolution software. Customers with an active support agreement will receive a free update. For those customers not on an active support contract they will need to update the parameter themselves.
Companies will need to be wary around the time of the change. Finance teams have stricter control of what invoices are raised when. There is also the issue of credit notes issued after the 1st April that need checking to ensure that they have the right VAT rate.
Bensch added: "For most businesses, the increase comes towards the end of their financial year, meaning different VAT rates will apply. This might complicate the accounting and reporting process –  especially for businesses that still use spreadsheets to calculate their VAT payments. The chance of inaccurate calculations and human error are eliminated with compliant, cloud-based software like Sage – another reason for small businesses that run on manual processes to consider automation."
What does this mean
Companies that fail to comply are liable for the extra VAT. For small businesses this an added complication and a reason why they might consider moving to the cloud. Finance teams and accountants will need to be diligent during auditing processes to ensure that mistakes were not made. It is worth bearing in mind that this is a problem that lasts more than a month. In some companies credit notes can be issued several months later. Administrators and finance teams should be wary of this.
The problem affects all software companies. Finance leaders will need to verify that their software can cope with the change. It may now be too late to change to a new software solution in time. With no VAT change occurring for 25 years it is possible that some legacy software will not support the change properly. This happened in the UK when the UK VAT Rate changed from 15% to 17.5% in 1991 after 12 years. For companies not already using cloud software they should check how their software works. Especially whether it is data sensitive to the VAT change, supporting multiple rates.