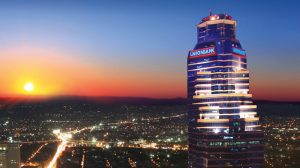 Four rural banks have partnered with UnionBank for a blockchain technology-reliant payment system. Officials of the publicly-listed universal bank vow to help the smaller banks become more efficient.
In a briefing, UnionBank Senior Executive Vice President and chief Technology and Operations officer Henry Rhoel Aguda said they are helping the rural banks, which he declined to identify, to "elevate their capabilities. We're co-creating the blockchain platform to be used by the rural banks".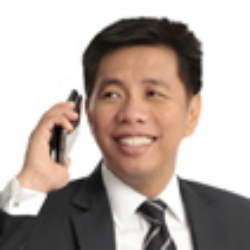 UnionBank
UnionBank is the first Philippine bank chosen by Visa for the latter's B2B Connect. This is a business solution platform which enables financial institutions to provide their clients fast and secure cross-border payments.
Other banks that VISA tapped for the pilot implementation of this payment platform include:
Commerce Bank in the United States
Shinhan Bank of South Korea
Sberbank in Russia
United Overseas Bank of Singapore.
Visa is set to launch the platform late this year.
The platform
The platform uses blockchain technology. This allows transfer of funds in real-time (or the next day at the latest) instead of around 3-5 days as is normal today. Plus there is a lower cost.
Mr Aguda said it wished to focus on the first four regional banks for the business solution platform. He indicated that UnionBank is not closing their doors against more tie-ups. "We want to grow from four right now to as many as we can support."
Since the platform offers a more secure, faster and cheaper way to conduct cross-border payment transactions, UnionBank President and CEO Edwin Bautista earlier said they were targeting small and medium enterprises (SME) partners of their existing corporate clients as prospective clients for this system. "These are the recipients of the payments so there is a connect to know them. We're not able to reach them much before but now, with data analytics we're starting to understand more their behavior. We're able to identify the flows that go into them and all of that stuff."
What does this mean
There are two takeawys from this. The first concerns Visa and broadeneing acceptance og B2B Connect. Though not formally available it is clearly making progress.
The second is that, though blockchain is complex, that does not mean complexity has to exclude smaller business. As the UnionBank link with the four small Philippine rural banks shows, blockchain can reach any level of business.