For Hartridge, the idea of standing still is not an option. A world leader in diesel fuel injection testing technology, it recently upgraded its ERP solution to Infor CloudSuite Industrial (CSI).
This was part of a wider modernisation project that according to Anton Hobbs, Business Systems Manager, Hartridge, will see them: "Implementing a document management solution and investment in training of end users. Warehouse mobility is being looked into as a project for 2018. "
Hobbs is a busy man, the reason? "Innovation has always been at the heart of our business, and is key to our future. We recognize that in order to pursue this, we must continuously seek out opportunities to improve product quality and reduce production costs."
The move to CSI therefore makes sense. Hobbs explained further: "Having used Infor SyteLine successfully for more than seven years, moving to the latest version of the software was an easy choice as part of our modernization program. It will drive the efficiencies, productivity improvements, and insight we need to keep driving the business forward."
Upgrade completed but was it straightforward
In a small company such as Hartridge, they have 23 concurrent users, Hobbs is the lone IT resource. How did the upgrade process go? Hobbs answered: "The implementation took place over a weekend – cut over from Month end database taken on a Friday, upgraded over the weekend and go-live on the Monday.  A couple of weeks of post-upgrade troubleshooting for minor teething issues.  Prior to go-live, there had been repeated extensive testing of the database upgrade process and data cleansing routines were developed and honed during a period of around 6 months along with migration of customised forms and processes into the test environment."
These seems quite a long period to work on a single upgrade. We asked Hobbs what the pain points were. He answered: "The database conversion process and ensuring existing form and process customisations were migrated successfully. Maintaining customised Crystal Reports was also quite a challenge, but was still possible with 9.00.30.  Moving towards 9.01.00 will be an additional challenge as support for Crystal Reports is no longer present, so the next step will require some thought."
Was it the best way?
These are challenges will need to be overcome. However, one does question whether the time he spent on the upgrade might have been better spent in innovating. The migration process is one either Infor or one of its partners should have found easier. The problem almost certainly came down to cost. Finance directors need to consider whether their technology resource is better using their time for such work or should be concentrate on rolling our new technology to benefit the bottom line of the business more effectively.
Hobbs has plans to innovate beyond the modernisation plan. He is considering the deployment of bar code and mobile technology in the warehouse in 2018.
So was there a lesson learnt? Hobbs answered: "More time and resources for the upgrade implementation team – it is a big task for a one-man IT department."
It should be noted that the upgrade undertaken was substantial. Hartridge moved from 7.04.30 to 9.00.30, jumping several versions which is never easy. Hobbs will hopefully have an easier time with the next upgrade he undertakes. Hartridge may also want to consider outsourcing elements of the upgrade as well.
Is cloud on the horizon
Part of the modernisation plan is to phase out legacy systems and servers. This upgrade was the first step on that path. Hobb explained the reasons why it did not move direct to cloud saying it was the: "Best fit for the business at the point in time of the upgrade as cloud-based systems limited report customisations at the time of go-live.  However, this has been addressed by Infor and the next upgrade will probably be a move to the cloud."
Hobbs identified three major benefits for the upgrade:
The version in use historically was about to go end of live and Hartridge were concern by the risk of using software that could no longer be supported.
Moving away from old hardware and database technologies leads to better system performance and improved reliability.
More visibility on business metrics –this is helping to improve quality by allowing analysis of supplier performance in terms of OTIF (On Time In Full) and material rejection rates.
The installation includes the standard CSI modules and Hartridge recently added the Workbench/Dataviews/KPI module. In 2018 they are looking to add Doc-Trak and possibly warehouse management. Infor Doc-Trak is a document management solution that helps to manage information and streamline processes. It allows users to directly link and view documents from within their CSI solution.
What does this mean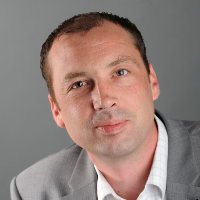 It is rarely easy upgrading ERP systems. With such a substantial jump in version numbers Hobbs deserves plaudits. Hartridge is taking a wise step as it moves towards cloud computing. The trials and tribulations should that they journey is not always easy. Infor has announced initiatives such as Lift and Shift over the last few years to hep companies move to the cloud. For some it is not easy but Infor has some ambitious targets this year to see even more customers migrated. It is a challenge for the legacy vendor as it reinvents itself.
Manufacturing companies should take note though that there are several paths. In Hartridge case they decided to go alone, and they succeeded, though not without considerable effort. Hobbs recognised that the future looks brighter with CloudSuite in place. It will be interesting to see whether he gets more support during the next phase of their modernisation.
Phil Lewis, VP for Global Solution Consulting, Infor commented: "In an industry which is subject to complex value chains, continuous product launches, complex product configurations and increasingly short lifecycles, having a platform which can manage this seamlessly and without the need for manual intervention is an absolute must. Infor CloudSuite Industrial has been developed with industry specific capabilities to deliver precisely this functionality, leaving more time to dedicate to the core business of innovation."
There are some significant advantages for manufacturers to move their ERP solutions to the cloud. Each year there are fewer barriers. Companies need to look at their existing infrastructure and work out what the fastest and most cost effective upgrade path is. If they don't there is a danger that their on-premises installations will no longer allow them to be competitive.