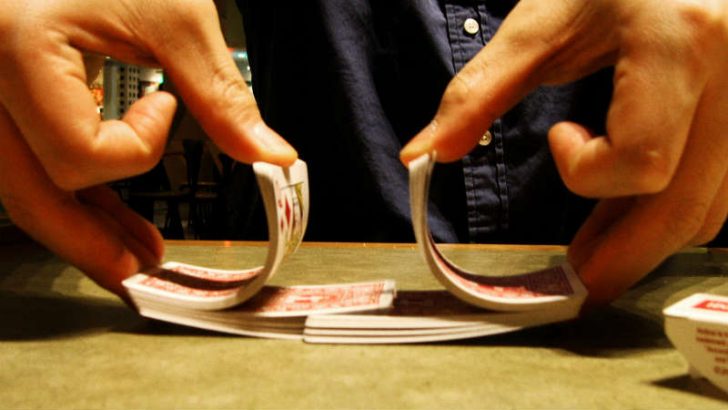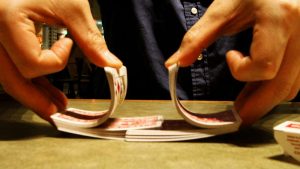 Workday has announced a $250 million fund for Workday Ventures. In a second related announcement it has also unveiled some senior leadership moves. Significantly, this is not about bringing in external resources but of promoting those already in place.
New look Workday Ventures
Workday Ventures was first launched in 2015 with investments into four firms: Metanautix, Jobr, Thinair and Unbabel. Metanautix and Jobr were later acquired by Microsoft and Monster respectively. More investments followed with Interviewed and Scoop Technologies receiving investment later that year. In 2016 a further investment in Scoop Technologies followed with other investments in Simppler, Wavefront, RedLock.
In the last year the investments have slowed with $10 million invested into Workato in July 2017 and an investment in Pymetrics in 2017. There was also an investment in Move Guides. Most of these companies are US based, with Unbabel being the exception as a Portuguese based operation.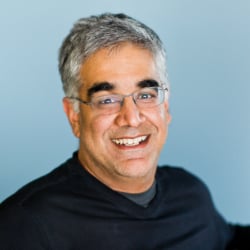 This latest boost of funds will see Workday increase its investment levels. It does not come without changes though. Aneel Bhusri, Co-founder and CEO of Workday has decided that it needs closer attention. He has appointed Leighanne Levensaler and Mark Peek, Co-Managing Directors of the organisation. Bhusri commented: "Our investment in Workday Ventures reinforces our commitment to staying at the forefront of enterprise innovation. Combining the leadership of Leighanne and Mark with our deep understanding of the enterprise market will position Workday Ventures as an industry leader, supporting the growth of our portfolio companies, community, and business."
The original investments were made across a fairly wide spectrum of organisations, from data security (RedLock), to job boards (Pymetrics). This latest tranche of funds will primarily focus on artificial intelligence (AI) and machine learning, blockchain, and augmented and virtual reality, the latest technology must haves.
With Workday opening up its platform last year it will be interesting to see whether the investments also bias towards those companies looking to base their solutions on that platform. It is an interesting way to ensure that one gets some innovation on the platform. It is also something that Salesforce has been doing for some time.
Not just money
This time around, Workday is also looking to invest more time in the startups that it supports. It therefore seems likely that it will become the lead investor in some funding rounds in the future as it takes a more proactive stance. Workday also state three further advantages that companies will gain following their investment:
Access to Workday product executives and leadership who can guide portfolio companies on navigating the enterprise including building and delivering technologies at scale as well as creating sustainable business models.
Connections to Workday customers – some of the largest and most disruptive brands in the world totaling a community of more than 26 million users.
Hands-on engagement at the technology level including access to Workday data scientists, architects, and engineers.
Evolution in Workday
There is no doubt that Workday has grown successfully over the last few years. With that expansion has come growing pains though. Job responsibilities naturally increase and take up more time. The company therefore needs to evolve. This latest announcement sees more changes at the top. Robynne Cisco and Chano Fernandez become Co-Presidents. Cisco takes on a wider remit including Workday Ventures alongside Mark Peek as well as finance, legal and real estate in her role as CFO. Fernandez extends his role to include strategic partner alliance.
Phil Wilmington was appointed Vice Chairman and will focus on building and expanding relationships with global customers, prospective customers, and strategic business partners. He will also help mentor the next generation of Workday sales leaders.
At first glance this seems as though Wilmington is taking a slight step back from the day to day operations, perhaps becoming more of a strategic advisor. Cisco, Fernandez, Wilmington, Peak and Chief Operating Officer,  Jim Bozzini will now report to Bhusri. Bhusri added: "We continue to invest in ways to ensure Workday remains an industry leader that stands the test of time. To build a company that will last for generations, we need to foster great talent from within and deploy our leaders in strategic areas that will ensure our continued growth."
What does this mean
With theis announcement Workday seems to be taking its investment corporate program more seriously. It is not just allocating money. It has realised that it needs to allocate resources and assistance to startups. Not just to help ensure their success (though that is never guaranteed) but also to keep them closer. Arguably, their investments in Metanautix and Jobr failed. With their nascent platform about to launch they will also need to rapidly grow an ISV partner ecosystem that will help turn the platform into a success.
Workday has a very strong culture. The benefits of this are now being realised by Bhusri. The senior leadership team has been involved in hiring every individual in the organisation. This has helped to retain the original culture and means that a level of trust exists between the leadership that is not often seen. As the company has grown it brings people up through the ranks and this latest shuffle will see further promotions and increased responsibilities throughout the organisation. Bhusri has now reshuffled his deck for 2018 and he will look forward to another chapter of growth.