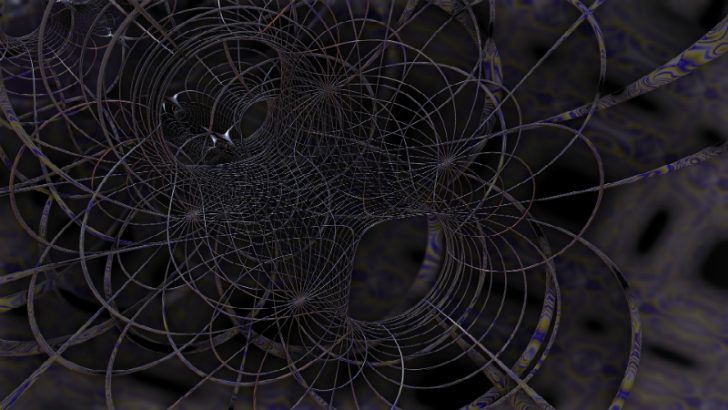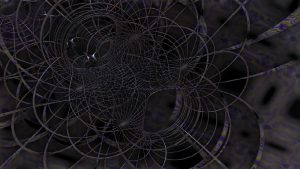 If you listen to the hype, then 2018 is set to be the year when we see manufacturing companies hammering home their adoption of technology. And hopefully in a way that is far more impactful than simply demonstrating they know what all of the cool acronyms mean.
After all, we are embracing the Fourth Industrial Revolution (4IR) and we have the Industrial Internet of Things (IIOT).  At least we get told this often enough that it must be true. So just where is all the excitement focused?
Industry likes to talk about 'digital optimisation' which is by no means a new concept, but as ever it continues to be a key driver. It is about taking machinery (aka your capital investment) and human investment (we'll come to skills later) and using technology to squeeze it all to within an inch of its life to better add to the bottom line.
So where does this optimisation come from? It's not a clean cut answer as it can come from a variety of sources. Fundamentally, it is from the optimisation of business processes through the enhancement of systems in such areas as ERP, CRM and BI. And the best way of doing this is by managing and crunching data.
This is not a new concept. It is about embracing a connected world that collates data from manufacturing systems, processes it in real time and evaluates how it affects a customer. The result can realise amazing benefits for the bottom line.
Servitization – the dream of many
You commonly see this word bandied around the manufacturing world, but what does it mean? Answer: money.
Basically Servitization is about better connecting with the end consumer. Historically, manufacturing companies have left this to third party companies instead of dealing with them themselves. This cuts out a potentially lucrative market as they miss out on revenues which could be derived from after-sales support, repairs and other services.
Servitization looks to address this by cutting out the third parties and hooking manufacturers up with those folk using the products they make. Time to stop and evaluate this concept! This is by no means an easy change to a manufacturer's business. While many will love the idea of Servitization you cannot belittle them for fearing it. Hence its slow uptake.
So what does a manufacturer need to do to make Servitization a reality? This is a wonderfully complex task, and varies from company to company. But at its heart are two things: ERP and IoT, or Internet of Things.
IoT allows a company to capture a whole gamut of data with which to better understand products, track faults and then source replacements. IP enabling manufacturing systems themselves will allow for greater shop-floor visibility.
A robust ERP system will then enable all of this data to be accessed. This gives a manufacturing company much greater visibility of its resources and services.
That said, a lack of a digital culture within a manufacturing company will most certainly slow down, or even stop it in its tracks from embracing IoT. Also, whilst ERP vendors will all tell customers that their systems are robust, none are an overnight solution.
Let's also think about the staffing issues such a move will force upon a manufacturing company. This is a whole new sub-set of employee and one that may not easily be hireable.
Let's look at some research
There are times when reading a technology report engenders a sense of déjà vu. The recently created State of Manufacturing Technology (SoMT) report from Michigan-based Plex (registration required) makes for a most nostalgic read. This does not, however, mean that it does not contain some choice nuggets of information.
The SoMT report collates the feedback taken from over 150 manufacturing companies, hanging its hat on the usual industry hot topics.
In the technologically driven era we live in it is reassuring that 80% of respondents acknowledged technology was important to their future ability to innovate. The remaining 20% are presumably trapped in sort of technology limbo.
Such growth, however, must be tempered by the availability of a well trained workforce. This is not always readily available, and is drawn out by the SoMT survey. Over a third of the respondents believe there will be a shortage of skilled labour and that during 2018, recruiting a skilled workforce will be their top challenge to company growth.
Note: the survey cites the Manufacturing Institute as stating that 3.5 million manufacturing jobs are going to need to be filled in the next decade. It believes some two million of these jobs are expected to go unfilled.
Although manufacturing firms will encounter recruitment issues unique to their individual businesses, the SoMT report draws out some headlines. Lean manufacturing (68%), mechanical engineering (48%) and data analysis (48%) are cited as areas of concern for respondents when assembling a next generation workforce.
Slicing up the data
Jerry Foster, Plex CTO says in the survey: "Manufacturing as we know it is being redefined each day, thanks to technology. We're now able to look at significant industry shifts and combine them with cutting edge innovations to develop practical solutions that drive transformational change on the shop floor. By partnering and working hand-in-hand with our customers, we're exploring the viability of everything from advances in mobility with advanced wearables to machine learning for measurable operational and business improvements."
Foster's quote is something we could have easily attributed to a manufacturing survey from each year over the last decade, maybe without the wearable comment. It is noteworthy to draw out some of the top level results from the Plex survey:
Manufacturing firms are experiencing growth, with 80% of respondents saying their revenues were increasing.
90% of respondents are using cloud-based solutions – double the 2016 results. And 70% said cloud-based systems had positively impacted their overall business.
90% of respondents are using mobile devices to connect systems and users. Devices such as mobile phones, laptops and handheld scanners.
Tech like tablets are being viewed as a route to paperless operations.
Smart wearable devices are being evaluated for their use, driven it seems by their lowering prices. Even more esoteric tech like Microsoft's HoloLens is, it appears, also being evaluated by manufacturing firms.
Supply chain automation has experienced significant growth. Respondents cited even more major growth in this area over the next five years.
Looking Ahead
Clearly there is a lot of work yet to be done by many manufacturers around the world. We have discussed such things as IIOT, ERP and Servitization in this article. However, there are many more tech drivers which directly affect manufacturers. Areas such as artificial intelligence, Automation/Robotics, Additive Manufacturing and Machine-to-Machine (M2M) will also change the face of manufacturing.
2018 is set to see a host of exciting advances made by manufacturing companies, providing much mirth for the tech providers in this sector. But you get the feeling that the revolution may well be still be evolving.