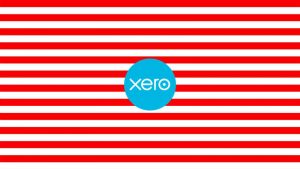 Xero has announced that Stripe will be its first invoicing partner to enable ACH (Automatic clearing house) bank transfers. This is only for the US market though. Craig Walker, Chief Technology Officer at Xero commented: "Today, we're excited to announce the next phase in our partnership with Stripe with the introduction of Stripe ACH. Together, Xero and Stripe are making it easier than ever for businesses to get paid quickly. This latest announcement is another milestone in Xero's partnership with Stripe and we look forward to continuing to work together to better serve customers."
Xero has integrated to Stripe for some time. In August 2017 they updated the credit card payments integration to include automatic reconciliation. This lightened the administrative load for Xero customers aiming to reconcile payments. This latest announcement will allow Xero customers to use ACH payments. These are often less costly than using credit cards to receive payments.
The future is Automation
For many, 2018 will be the year of AI and automation. In some ways they go hand in hand as artificial intelligence starts to automate mundane time consuming tasks. Xero is aiming to take a lead on this, it wants to allow small business owners to spend less time on paperwork and more time on running their business. This new integration is an example of that.
From within payment services settings Xero users can login and connect to the Stripe ACH bank transfers as a payment gateway. Once connected to an invoice theme it will allow their clients to click on the "Pay Now" button in an invoice.
The connection for the customer is secure, Stripe takes on ownership of the payment process ensuring that only the relevant details are provided to either side. The invoice payee simply logs into their bank account and pays the appropriate amount. The Xero users' Stripe account is credited and when Stripe transfers the amount to the Xero customers bank account. The transaction details are matched and reconciled, including the processing fees.
Integrations becoming more important
Xero are not the first company to benefit from the Stripe ACH payment process. PandaDoc added the facility in June 2017. Does this latest announcement dis-intermediate PandaDoc? It does takes away that competitive advantage in delivering the functionality within Xero itself. It is one of the challenges for companies working on platforms. Will their software become replaceable with functionality on the platforms core product? PandaDoc is not the only company affected, nor are Xero the only platform solution that does this to its ISV's. It is why ISV's need to constantly improve their product and continue to talk to the software vendor to check what their roadmap is. For PandaDoc, that lead of 6 months doesn't seem a huge length of time.
Xero also integrates with other payment platforms such as Paypal and Worldpay. Walker explained a little about the ongoing strategy when asked. He said: "We've aligned ourselves with Stripe and PayPal to deliver a seamless experience that helps our customers get paid faster. Right now, we're hyper-focused on improving the quality and depth of these integrations and are excited about the features being released this year to continue to showcase these partnerships. Xero's integrations with both Stripe and PayPal are best-in-class, from simple provisioning to seamless reconciliation. This new feature builds upon that good work, providing more options for our customers to get paid. Everything is automated from the creation of fees to the matching of payments, making the actual reconciliation process dead simple – a single confirmation and it's done."
ET also asked Walker how many joint customers the two companies had. Walkers response was that the company does not disclose joint customer numbers. Cristina Cordova, Head of Business Development at Stripe commented: "While ACH is one of the most efficient payment methods for businesses, it has been a traditionally cumbersome option to set up. We're thrilled to partner with Xero to make this payment method easily available to the millions of subscribers that rely on its software."
With Xero only just exceeding 1.2 million customers across the globe, Cordova estimate seems a slight exaggeration. However, there is little doubt that both companies are striving to make business easier.
What does this mean
The integration between banks, payment processors and accounting solutions are becoming deeper. Xero has also just announced an improved bank feed integration with HSBC. As well as a new bank feed to the Cumberland Bank. These integrations are making the life of small business owners easier. They are also becoming differentiators in an increasingly complex market of payment providers and banks.
This latest integration delivers on two counts. It not only makes the process simpler for both Xero users and clients it also makes the payment process more secure. The latter is becoming increasingly important with both increase compliance and an upsurge in cybercriminal activity. Note that the latest integration is only available to US customers transacting in US dollars.
Walker concluded: "Our ultimate goal at Xero is to make sure small businesses are getting paid as quickly as possible, while making the experience from set up to reconciliation seamless. Building on our partnership with Stripe, this new feature gives our customers even more ways to get paid efficiently while keeping sensitive information safe."