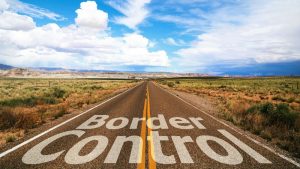 The Government of Canada has announced it will pioneer the testing of the Known Traveller Digital Identity system. This is a concept which improves both security and the flow of people across borders.
The Known Traveller Digital Identity utilises biometrics, cryptography and distributed ledger technology to give travellers control over, and the ability to share, their information with authorities in advance of travel for expedited clearance. The intention is to build trust between public authorities to improve risk and threat detection.
The project is to run in collaboration with the World Economic Forum. A prototype – developed with Accenture – launched today at the WEF's 2018 Annual Meeting.
"Innovation is key to enhancing global competitiveness, mobility and productivity. Leveraging new technological advancements can support risk-based approaches to public safety and security, making air travel more efficient while improving the travel experience" said Canada's Minister of Transport Marc Garneau.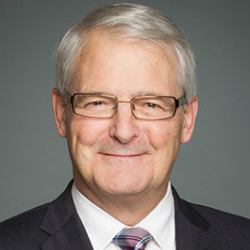 The Known Traveller Digital Identity project
The Government of Canada will collaborate with the World Economic Forum and partners to test emerging digital technologies and their application to air travel. Following the launch of a Known Traveller Digital Identity prototype, the Government of Canada will design a proof of concept pilot project between two countries.
The Government of Canada will working with the Netherlands to explore opportunities for demonstrating the potential of digital identity systems to engender trust and cooperation between international partners. The intention is to:
demonstrate the potential of emerging biometrics and distributed ledger technologies
examine their impact on facilitating secure and seamless air travel.
The Known Traveller Digital Identity prototype
The launch of the Known Traveller Digital Identity prototype is the first step along a roadmap which wishes to transform the border-crossing experience for the majority of legitimate travellers. By 2030, international air arrivals are expected to reach 1.8 billion passengers, a 50% increase from the 1.2 billion arrivals recorded in 2016. To accommodate such growth both public and private sectors will need to address infrastructure, human resource, and procedural constraints. At the same time the need remains to maintain national and international security standards. To deliver requires an integrated and trusted approach between governments and the private sector using emerging technologies and innovations.
The Known Traveller Digital Identity concept is founded on the principle that an individual traveller has control over the use of his or her own identity and its components. Because this embodies decentralization of control (over the components of an individual's identity) a traveller will be able to 'push' proof – secured by distributed ledger technology and cryptography – of that identity to governmental and private-sector entities, like airlines, throughout their journey.
"With travellers providing access to verified personal biometric, biographic and historical travel data at their discretion, they can assist authorities to undertake risk assessments and pre-screening in advance: essentially verifying their identities and providing secure and seamless movement throughout their journey using biometric recognition technology" says John Moavenzadeh, Head of Mobility System Initiative at the World Economic Forum. "Not only does this provide for greater personalisation and passenger-centricity in the design of services, but the passenger becomes a central actor in ensuring public safety."
"The use of distributed ledger technology can foster an unprecedented level of trust between governments, businesses and travel providers that becomes stronger over time as more interactions take place across the travel ecosystem," said Liselotte de Maar, Managing Director in Accenture's Travel practice. "The KTDI concept removes friction from travelling while ensuring greater security at each touchpoint, from hotel check-in to border control. By enabling travellers to share their validated identity information through the KTDI, it allows receiving organizations the advantage of knowing in advance with whom they will interact."
Broad support
The prototype and pilot result from two years of cooperation between public and private sector partners in the World Economic Forum's Security in Travel Project. The report 'The Known Traveller: Unlocking the potential of digital identity for secure and seamless travel' was published broad-based support and in consultation with Interalia:
Accenture
AccorHotels
Amadeus IT Group
AirAsia, Airports Council International (ACI)
Google
Hilton Worldwide
Marriott International
NEC Corporation
SAAP SE,
Sedicii
Visa
Government of Canada
Kingdom of the Netherlands
IATA (International Air Transport Association)
ICAO (International Civil Aviation Organization)
INTERPOL (International Criminal Police Organization)
WTTC (World Travel and Tourism Council)
UK National Crime Agency
US Department of Commerce
US Department of Homeland Security.
What does this mean
Blockchain-based identity systems are moving ahead. Most are privately-sponsored. For Known Traveller Digital Identity the support is much broader, embracing private companies, government departments and international organisations.
From a traveller's viewpoint the attractions would be great. Not only does the traveller 'own' his or her 'own' verified data but he or she would be able to submit it in advance. Coupled with new technologies for identity matching it is conceivable that in (say) 10+ years you may need only walk through an airport, onto a plane or ferry and disembark to proceed elsewhere at the other end without having to present yourself to an official. Much like most Customs work today.
[For more information, see either 'Shaping the future of security in travel', or read 'The Known Traveller: Unlocking the potential of digital identity for secure and seamless travel' report.]