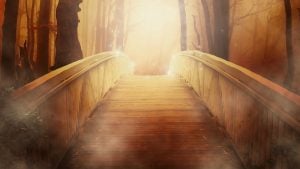 BrightBridge Solutions Limited has announced that it has acquired Clear ERP Limited. Founded In 2015 BrightBridge has rapidly established itself as one of the leading NetSuite partners in the UK. Brightbridge is also a Sage partner. It supports more than 80 Sage customers on Sage ERP 1000 and Sage 500 across the UK. Clear ERP was founded in 2014 by Managing Director Julian Griffiths and is purely a NetSuite partner. No terms of the deal were announced. Griffiths remains as a Director of BrightBridge.
Stronger together
Combined the company now has more than 20 employees (according to LinkedIn). Importantly this gives the combined company better regional coverage. Clear ERP were based in Reigate, close to London and with easy access to the M4 corridor. It also gives Brightbridge access to more NetSuite consultants as it looks to accelerate its business.
Gary Springall, Managing Director of BrightBridge Solutions, commented: "We are delighted to welcome Julian, the team at Clear ERP and their customers and partners to the BrightBridge family. At BrightBridge our customers are at the heart of everything we do and the more expertise and resources we can offer them, the better. This acquisition clearly reflects our ongoing commitment to increase the value and scope of services we have to offer our customers."
Importantly with more established Oracle partners joining the NetSuite partner program the combined company will have a louder voice at the table with Oracle NetSuite. There are numerous small NetSuite partners across the UK and it would not be a surprise to see more M&A activity such as this one. BrightBridge, or another might decide to create a larger ERP consultancy through acquisition in the same way that Azzurri Communications grew in the telecoms reseller market a few decades ago.
What does this mean
Is this the beginning of a new strategy from Brightbridge? Will it look to expand further with more acquisitions across the country? The acquisition of Clear ERP has some logic to it. It provides more resources and a base in the South East, but at what cost. Clear ERP does not appear to have a huge number of assets other than its team. The trick for BrightBridge will be to show that the larger entity has a better more secure future and that the consultants are not lured to more lucrative roles. Griffiths commented: "This is a thrilling opportunity for all of our team, we have many synergies and are excited about the business and personal opportunities it will bring in the future."