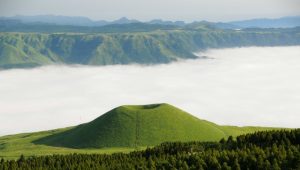 Workday has announced the appointment of Rob Wells as President, Japan. He assumes the role after heading up Workday in Australia and New Zealand.
Workday is clearly looking to expand in a region where it already has a significant number of customers, including several headquartered there. These include Hitachi, Fast Retailing, and Nissan. Wells took up the role in September last year, but Workday has waited until now to make the announcement, perhaps letting him get settled in the role and start the expansion there.
Wells has a long history of working in the Asia region. He launched PeopleSoft in North Asia, including Hong Kong, Taiwan, People's Republic of China, and South Korea. He was also VP Product Sales in Asia Pacific for PeopleSoft.
Doubling up in Japan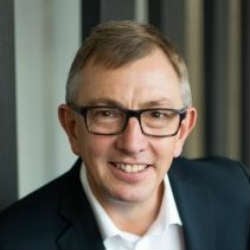 During his inaugural speech Wells revealed his ambition to double the number of Japanese headquartered businesses in the Workday Community. To accomplish this he is growing the local team. In the last three weeks Workday  has posted 12 vacant posts (Source:Glassdoor) in Japan.
In making this appointment Gonzalo Benedit, President EMEA & APJ has acknowledged that the growth in Asia is reaching a point where it needs a more senior leader from Workday to assume control. ET met with Chano Fernandez when he was in the same position and his travel itinary was gruelling. This move should allow Benedit to spend more times on the other countries where Workday is trying to expand in Asia and EMEA. This might be the first of several head of country appointments as the global expansion of Workday accelerates. This is a tricky time for the company as it looks to maintain its strong culture while scaling.
What does Wells make of the move? Writing on LinkedIn he said: "For the last 5 years I have had the privilege of leading Workday in Australia/New Zealand – what a great ride! Now I have the exciting opportunity for leading the great team in Workday Japan."
What does this mean
Workday are clearly positive about the prospects of further growth in Japan. However, one must raise the question why they are not employing a Japanese national in the role there. While Wells will almost certainly have senior contacts in the multinationals in Japan he may have less influence on the more local companies. Wells has spent most of his career in Australia/ New Zealand (ANZ) and does not appear to have been posted to Japan before. He does, however, understand the Workday culture, has proven that he is a capable leader and has grown the business in the ANZ region.
In making this appointment Workday is setting out to show that Japan is an important market for it. The worlds third largest economy is now showing signs of consistent if low growth figures. Corporations are likely to look to drive more efficiency through investment  in software. Has Workday got the timing right for this appointment and the growth of its business unit in Japan?