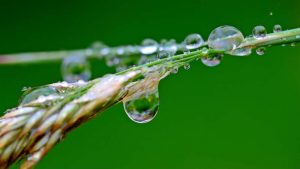 Sage Group Plc shares fell sharply yesterday after they announced a trading update. After a small recovery they ended at 768.20, down 6.48% (Source Yahoo Finance). This was a direct result of what analysts and Sage called a slow start to the year in its Q1 results. However, analysts and Sage remain upbeat about the longer term view. The FT quoted Citi analysts writing: "The financial year got off to a slower start. While likely to weigh in on the sentiment, we do believe this is more of a timing issue."
That was the view shared by several others as well. George O'Connor, Stifel analyst commented: "Like last year growth is second half weighted with an acceleration in growth from the second quarter – again all as expected."  (Source https://www.sharesmagazine.co.uk/news/shares/slow-start-for-sage-but-growth-ramp-expected)
So how did they do
The latest results focused on the three months ending 31 December 2017. Organic revenue increased by 6.3%. It was this figure that disappointed analysts. This is also below where Steve Hare, CFO believes the group will be at the end of Q2. He is targeting 7%. In fact if it wern't for the poor revenue levels in France that figure would have been around 8%. Hare commented: "But to give you an indication of the impact that France has, if you took France out, the group grew pretty close to 8% instead of 6.3%. So that's the impact a flat France has." Source (Seekingalpha.com)
Sage is moving its business to the cloud, slowly but surely. Recent acquisitions such as Sage People (Fairsail) and Sage Intacct, have helped drive growth in subscriptions. Software subscriptions grew by 26%. This is solid growth and while Sage does not reveal more detailed figures in its quarterly reports it is still on target for its full year projections. Hare added: "We do expect a stronger second quarter, especially as we will recover the revenue that was delayed from Q1, and with less time focused on training. And we reiterate our full year guidance of around 8% organic revenue growth and around 27.5% organic operating margin."
The reason for the slow start, was due to an emphasis on training staff in selling cloud based software in Q1. This took staff away from selling and he expects a full recovery in Q2.
Renaming products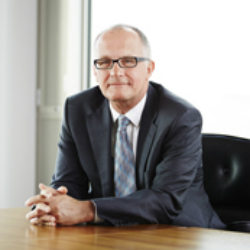 Last year Sage introduced Sage Business Cloud. They are also in the process of renaming the products within their portfolio. Sage X3 will become Enterprise Management. We believe that Sage Live, now labelled Sage Live Financials on the AppExchange, will become Sage Financials. No doubt more information will be available at the Sage Capital Markets day, held later today.
It should also be revealed where Sage Intacct fits into Business Cloud and when it will be rolled out across Europe and beyond. Sage Intacct grew strongly over the last quarter but only makes up 20-25% of the total US revenues with other products such Sage 50c, Enterprise Cloud, Sage 200 and Sage One.
Hare called out Canada as having a strong quarter but further regional detail wasn't available. There was no mention of either Australia or South Africa on the analyst call for example.
What does this mean
While the Q1 results were slightly disappointeding, the reasons for that dip were explained away easily by Hare. The second quarter looks positive. There should be more information about the longer term vision available later today. The fly in the ointment is France, home of Enterprise Management (Sage X3) and an important region for Sage. Last year its revenues grew only 1% in comparison to the rest of Europe at 7%, this impacted European growth significantly. France is the third most important country for Sage, with revenues (FY2017) of £278 million, compared to UK £373 million. It needs a plan to turn this around. Perhaps it needs to take a leaf out of the SAP playbook and invest in growing the French economy.
It only needs to sort out its naming conventions quickly. Sage has too many product names in its portfolio which leads to confusion. If it is rebranding its products it needs to do so swiftly and identify which are the components of Sage Business Cloud. Hopefully that will happen later today.