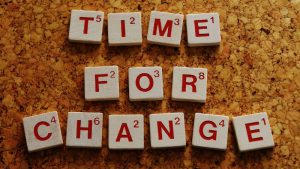 Infor has announced that Kingspan Environmental has invested in a suite of Infor applications. The first phase of the project will go live in 2018 with 1,200 users across 20 sites globally. The systems will replace a significant implementation of Sage Line 500 that Kingspan Environmental first implemented in January 2000.
Kingspan Environmental will implement several Infor solutions including module Infor LN, Infor d/EPM and Infor CX. It is the single largest IT investment by Kingspan Environmental and replaces a functionally very rich Sage implementation which has reached the limits of its capability.
Richard Mayrs, Head of IT, Kingspan Environmental commented: "As Kingspan Environmental has expanded, we have outgrown the capabilities of our current system. We have developed separate systems for different entities within the Kingspan Environmental division, leading to a lot of manual work to reconcile and integrate the systems. By standardizing on a single, multi-company system, we will not only have consistent and unified operations and information, but a base for further growth and acquisitions."
In total Kingspan environmental has more than 11,000 employees in 100+ locations in 60 countries across five continents. No timescales were given on how long the whole project would take to complete.
Why Infor?
Kingspan Environmental will almost certainly have considered Sage X3 (now Enterprise Manager). However,it appears to have selected Infor for several reasons. According to the press release these include:
The partnership approach that Infor has of working with clients to configure both software and business processes.
The established track record of Infor within manufacturing.
The integration capabilities: They will likely use Infor ION, now part of the Infor Xi technology platform. It enables rapid integration between Infor and third party systems. Whether this includes integration with the warehouse software Fusion WMS that Kingspan environment implemented in 2009 isn't known. However, Kingspan Environmental could derisk some of the change processes through retaining some of its legacy software in a phased approach using Infor ION.
Strong user interface (UI) of the software. Infor UI was designed and implemented by an in-house design company Hook&Loop. It is a competitive advantage for Infor that the UX and UI experts design and develop the user interfaces for nearly all Infor software now. This gives a consistency and is constantly improved using the latest UI techniques.
Deployment brings consistency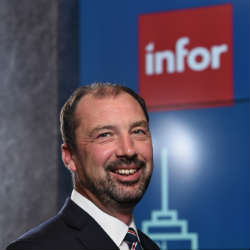 The main thrust of the initial deployment appears to be Infor LN. This will replace Sage Line 500 and many of the orphan systems that have emerged in the organisation. It will help to standardise business processes across the group and to give a single view of the data. Those processes specifically include quality control and production on the shop floor and tracking goods through manufacturing. In combination with Infor CX (Customer experience) and Infor EPM (Enterprise performance management) it will help improve existing sales and operational planning and demand forecasting capabilities.
Phil Lewis, Vice-President, Global Solution Consulting, Infor commented: "Companies such as Kingspan Environmental that are growing quickly know they need to invest in technology that will act as a platform for where the company will be in five years, not just where it is now. That means a first stage of standardizing operations and reporting to get a unified view of the company and to ensure each company in the Division is pulling in the same direction."
What does this mean
This is a great competitive win at a significant UK company. One that has developed a considerable international reputation for developing and producing innovative and sustainable, methods and product for the construction industry.
After the first phase completes Kingspan Environmental is looking to do more than just replace its ERP. Lewis also added: "After that, new technology can be injected into processes such as sales and operations planning and improvements tracked to demonstrate clear ROI."
Whether that new technology includes such things as IoT and AI is unknown. Both of these Infor has announced platforms for recently, the latest being Coleman. However, Kingspan is looking to leverage Infor and its wider ecosystem effectively over the next few years. As it did once with Sage Line 500.