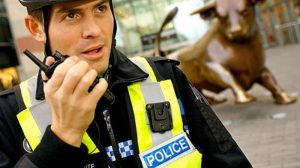 Accenture have announced the successful deployment of Oracle Fusion Cloud applications at West Midlands police. This is the first step in a major transformation project that Accenture are delivering at the police force. That transformation began in 2014 with the engagement of Accenture to deliver a five year program between 2015 and 2020. The 'WMP 2020' program was forecast to cost around $25 million.
It is a major review across several areas including: culture and values, leadership, technology, services and the systems and processes. Amongst other things it will see the introduction of digital interview recording, more mobile technology and new applications.
WMP 2020 progresses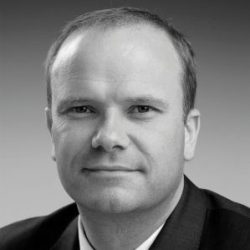 The latest stage sees Accenture help WMP to deploy Enterprise Resource Planning (ERP), Human Capital Management (HCM) and Customer Experience (CX) solutions. This will help modernise the systems and processes in use across the organisation.
It is the latest stage of the software installation that Accenture has carried out. In June Oracle Service Cloud was deployed. At that time Dean Sweet, Assistant Director Shared Services, West Midlands Police commented: "I am really proud to lead the transformation of WMPs internal customer experience. Oracle Service Cloud has significantly changed the way we work by enabling us to streamline our customer journey. We are able to now provide a 24/7 service from a single internal portal.
"Our Shared Services Team has made great strides correctly aligning with business requirements to deliver a first contact resolution service with SLAs. The solution will drive cost savings by reducing avoidable contacts, empowering support professionals, and automating processes and workloads."
Can Accenture repeat WMP 2020 elsewhere?
With only a couple of years to go Accenture seem as though they are now delivering on their commitments. What would be interesting is to understand the improvements and efficiencies that WMP has gained from the program. Other police forces will watch the transformation and see the progress. Without further detail though they may still feel hesitant to undergo such a project. With such a case study completed Accenture will no doubt look to engage in  similar projects at other police forces, both in the UK and abroad.
Dave West, Managing Director, of Accenture's Health & Public Service business commented: "By leveraging our Cloud First approach and leading industry and technology capabilities we have, in partnership with West Midlands Police, delivered a modern suite of back office services that will drive efficiencies and increase collaboration and information sharing across the force. The technology enables WMP to access and share information where and when required and supports modern digitally enabled Policing in the West Midlands region."
What does this mean
For WMP it is a step on their journey. Neil Chamberlain, Director of Commercial Services at West Midland Police said: "This project represents a significant investment by the force as part of our transformation program and demonstrates our commitment to investing in digital technologies to enable new and more efficient ways to manage operations, share information and deliver police services to the public."
While Accenture is helping with the wider transformation project, some aspects are not possible without the underpinning technology. Debbie Green, Senior Sales Director for the Public Sector at Oracle UK said: "The public sector is innovating at a rapid rate to transform its organizations and deliver better services to the taxpayer. West Midlands Police is a leading example of how organizations are looking to make use of cloud technologies to change their operations and deliver the next generation of public services."
As budgets are continually cut, there becomes less available for investment. Yet legacy software and hardware becomes increasingly expensive to maintain. Only through such transformation projects can the public sector release the full benefits of the latest generation of software. Cloud-based technologies may deliver savings but like other software projects. However, they are only successful when accompanied by a full change management program, something that Accenture is helping to deliver at WMP.