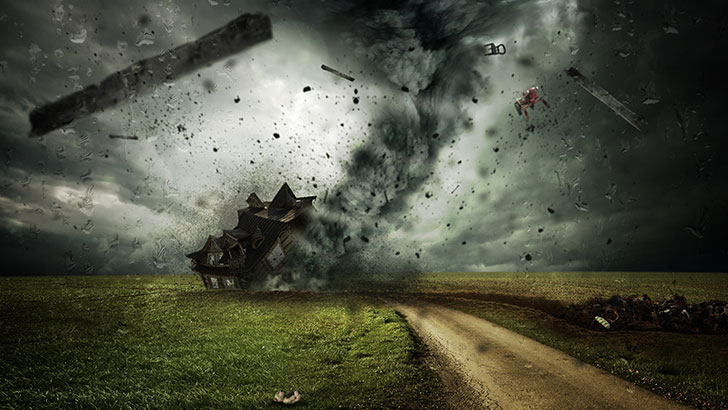 Apttus and Larsen & Toubro Infotech (LTI) have launched a joint solution aimed at emergency response teams. The solution is designed to accelerate the team planning, preparedness and response to disasters.
The number and cost of natural disasters continues to rise year on year as do the costs.
According to Kirk Krappe, CEO at Apttus: "Apttus and LTI share a common goal of transforming organizations into agile, efficient industry leaders. We're proud to showcase our joint expertise to make emergency response teams more nimble and effective.
"Managing vendors and agreements can be extremely complex and slowed by manual, disjointed processes. Working hand-in-hand with LTI, we are removing these inefficiencies, allowing us to provide our customers with the automation and speed needed to expertly handle crisis situations anywhere in the world."
Although the figures for 2017 are yet to be disclosed by insurers, 2016 saw a 66% increase in natural disasters according to insurer Munich Re. Insurance claims topped US$175 billion with North America and Asia responsible for 84% of that.
What will the solution deliver?
The solution is designed to create a cohesive response to disaster management. It will deliver a single platform shared across all the agencies responding to the disaster. The solution will also make it easier to bring contractors, vendors, other agencies and assets on board. Once in the system, the management interface allows for everything to be easily tracked and allocated.
Emergency response is not just about manpower and assets. LTI is bringing its communications components to this solution. Staff on the ground need to communicate both with the coordinating team and with those they are helping. There is support for social media, mobile & fixed communications and radios.
To help deploy teams and manage resources effectively the solution also takes advantage of artificial intelligence and real-time analytics. The latter will be extremely important from a logistical perspective. Getting aid to the emergency response depots can be challenging. Getting that aid into the right location so it can be deployed can be an even bigger challenge.
"Making quick decisions during disasters is challenging and complicated. It requires real-time intelligence, active collaboration and quick mobilization of response teams," said Sanjay Jalona, CEO & Managing Director, LTI. "LTI is excited to team with Apttus and extend our Emergency Management Solution to the Apttus platform to help organizations plan better and mitigate the environmental and financial impact of a crisis."
What does this mean?
Natural disasters, especially those that are weather based, seem to be increasing year on year. There is also an increase in man-made disasters including major accidents, terrorism and war zones. All of these have to be dealt with quickly. In an age where awareness of a disaster is increasing due to global media, there is no time for response teams to stop, think and plan. All of this needs to be in place before the disaster and plans must be executed smoothly and quickly.
Apttus and LTI have experience of different parts of this problem. Apttus has the ability to resolve the logistical and contract side. LTI has the experience of what happens when teams get on the ground. Apttus has also signed interesting deals with other large companies. It has, for example, a deal with IBM Watson. Could it expand this solution by integrating data from the Weather Channel?
There is also a question here as to who this is aimed at. Is this purely aimed at government teams or large charities? Is it aimed at corporate disaster teams in industries such as oil & gas and mining? Perhaps the target is those running refineries, chemical works, transportation systems or hospitals? The reality is that they all have a need for major incident response teams which are multi-discipline and have supply chains.
It will be interesting to see just how well this solution performs when it is first used. Planning for a disaster or emergency is one thing. Military chiefs are taught that no plan survives contact with the enemy. In disaster and emergency response the same adage is true. Until physically on the ground it is often hard to truly comprehend the scale of the challenge. Apttus and LTI will hope that they can provide a solution that will survive first contact.