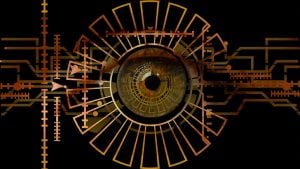 Workday is integrating security tools from Duo to add additional levels of security to its products. Workday customers can now access Duo's security tools from the Workday interface. This deal means that Workday customers can now use multi-factor authentication (MFA) to improve security.
Josh DeFigueiredo, chief trust officer, Workday said: "Integrating Duo with Workday is yet another avenue to help ensure that all Workday customers are leveraging MFA to protect their people and businesses. Our partnership reinforces both the security protections we built into the Workday technology platform and the commitment we made to safeguard customers' data since day one."
What will Workday customers get?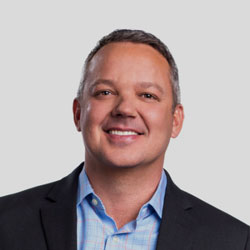 Simply put, more security options seamlessly integrated into the product. The most important of these is Duo MFA. It gives Workday customers a wider range of users authentication options. It also adds support for authenticating devices. Duo offers a number of different MFA solutions. This will appeal to customers who have a disparate and mobile workforce. This means they need more than a solution that relies on hardware.
For desktop environments Duo supports devices such as the Yubikey Neo. It also has a range of other solutions for mobile and remote workers. This includes SMS Passcodes and Duo Push. For workers without a smartphone or network access, Duo also offers a phone call-back option.
Duo also has a number of technologies that add trust to devices. Organisations are increasingly relying on BYOD. The challenge here is knowing which devices can be trusted. The Duo Trusted Endpoint solution is one of these. It differentiates between personal and corporate devices. This can be used to prevent stolen credentials being used to access data. It puts a Duo certificate on the devices of senior directors and company officers. They can then only use those devices to access highly sensitive data.
In the press release Workday has listed three benefits for customers from this deal:
Greater flexibility for today's mobile workforce – Access to Duo's MFA product to support all types of workers.
Stepped-up security over the most sensitive data – Combining Duo's MFA and Workday's step-up authentication, improves access control to sensitive data.
More awareness and control of vulnerable devices – This uses the Duo device technologies from certificates on the device to validate the health of the device. This can be paired with Workday's identity management solution. The two raise the bar for secure access.
What does this mean?
Every company wants to improve the security around access to their data and systems. The challenge they often face is how to do that with the differing range of solutions they have. Many end up making uses go through multiple different security products or they try and build their own integrations. This can sometimes be effective but often creates a maintenance issue.
This deal between Workday and Duo solves many of those problems. The integration is done by the two vendors which allows it to be more than just skin deep. Administrators and users can access the Duo security tools from inside of Workday. This makes it easy to do and increases the likelihood that the tools will be used.
Workday is stepping up its game. It has just acquired SkipFlag and has had some high profile customer wins in the last few months. The only fly in the ointment is that despite solid growth analysts are questioning whether it is fast enough. Rather than be distracted into buying market share through acquisition, it's focus is on its product. There are always room to improve security and this deal delivers without costing Workday huge sums of money.