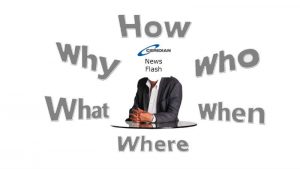 In a brief press release Ceridian has announced that it is in an early stage of filing for an IPO. It has confidentially submitted a Form S-1 to the US securities and Exchange Commission (SEC).
The SEC will now carry out a review process. Once completed Ceridian will move forward, subject to market conditions, to offer its common stock up to the market.
The announcement comes ten years after Fidelity National Financial bought the company for US$5.3 billion in 2007. The press release did not detail what value would be put on the company or the initial share price.
Last year Reuters reported that Bill Ackman has said ADP should buy Ceridian. He placed a value on Ceridian of $4 billion. One suspects that Fidelity National Financial will put a higher valuation on the company although it did buy when the markets were at their highest in 2007. Ackman has since failed in his bid to place 3 directors onto the board at ADP and change its strategic direction.
Could Microsoft buy Ceridian?
The very fact that Ceridian has initiated the process indicates that Fidelity National Financial are looking to realise their investment. That investment grew in 2016 by $150 million when they put money into the company to help with its expansion. The question is will anyone else look to buy the company before the IPO? It is possible, if ADP like Ackman's idea (though not his methods) of purchasing its rival, it might consider the idea. Oracle and SAP are unlikely to acquire the company having their own cloud products. Microsoft may be another contender. Microsoft Dynamics is weaker in this area. They introduced Dynamics 365 for Talent and are building other applications but place nowhere on latest Gartner HCM quadrant (2017) (purchase required).
The two companies are quite close though and last month Ceridian announced a partnership with Microsoft to "seamlessly connect Ceridian's Dayforce with Microsoft Dynamics 365". At the time Ozzie Goldschmied, Chief Technology Officer, Ceridian commented: "This alliance is the realization of the Ceridian and Microsoft teams working together to create a robust and seamless integration that will provide tremendous benefits to Microsoft Dynamics 365 customers. We're excited that Dynamics 365 customers from around the world will soon be able to transform their payroll processing capabilities through connectivity to Dayforce Payroll."
That solution should be available in North America shortly. It will also spread to other markets as well in time. If Microsoft is looking to buy Ceridian it already has an idea of the technology under the hood.
What does this mean
This may be a move by Fidelity National Financial to pull some offers on the table for the company as much as go through with the IPO. What Fidelity National Financial might hope for is a bidding war between at least two companies. ADP and Microsoft are the most likely and have the funds to do. Another possibility is Infor, but this might be too large a company to swallow. Infor has invested heavily in its own HCM product but it is not getting the same traction as its higher profile competitors. Unless Koch Industries back the bid they are unlikely to be in the running. Koch Industries invested $2 billion in Infor last year