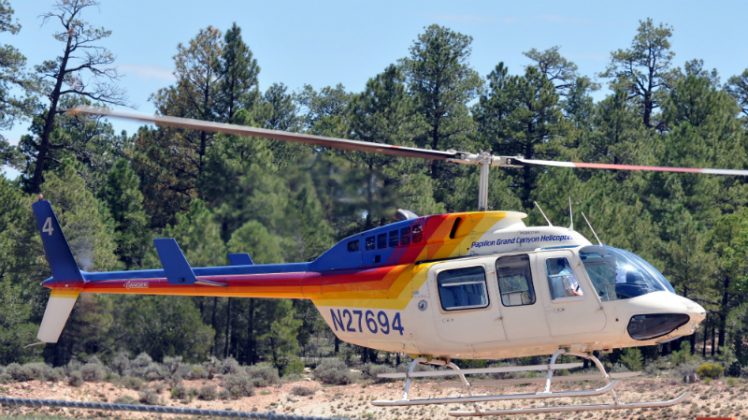 Ramco Systems has announced its first success of 2018. It has won an order from Papillon Grand Canyon Helicopters. The aerial tour company will install Ramco Aviation Suite V5.8. This will assist with the maintenance and engineering operations within its fleet of 80 helicopters and fixed wing aircraft.
The news means that Ramco software is now installed at seven out of ten of the top civilian heli-operators in the US according to Virender Aggarwal, CEO, Ramco Systems. Established in 1965, Papillon is the largest and longest running aerial tour company in the US. It operates the tours from six locations across Nevada and Arizona, flying 600,000 passengers each year.
Consolidation
The Ramco suite will provide the company with a single solution to maintain aircraft from both Papillon Grand Canyon Helicopters and Grand Canyon Scenic Airlines. It replaces several different systems and will consolidate data and functionality. Ramco Aviation suite will also deliver engineering & programs, maintenance, compliance & quality, flight operations, and crew scheduling.
With a single source of data, Papillon can take advantage of the Ramco analytics platform. This will enable management at Papillon to have visibility across the complete operation in real time.
Papillon will also implement Ramco's Electronic Flight Bag (EFB) solution. The EFB replaces paper based systems on board aircraft with a mobile device that increases operational efficiency. It stores data relating to the flight and is used to record flight information for later download. This lowers administration time and costs as well as decreasing data synchronisation risks.
Geoff Edlund, President, Papillon Grand Canyon Helicopters commented: "Embracing digitization with Ramco will bring a new edge to our business. We are confident that Ramco's comprehensive, one stop solution will streamline and automate all our Group-wide manual operations and ensure real-time data availability, equipping us to deal with fresh challenges and make better business decisions."
What does this mean
Ramco is growing from strength to strength with the helicopter operation space in the US and elsewhere. Papillon will take advantage of the mobile and personalisation functionality that the systems deliver.
For clients, the reduction in administration time could reduce delays and increase efficiency. This will deliver a better service to sightseers. Ramco has had great success in this micro-vertical. However, it also needs to start winning business across other sectors to really deliver success in the US comparable to its Asia and Middle East regions.