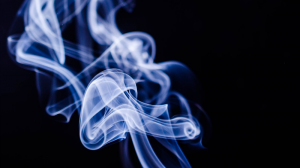 QAD has announced that Imperial Brands is upgrading its ERP installations across the globe. It will upgrade its on-premises QAD implementation and migrate them to QAD Cloud ERP in 21 of its facilities.
Imperial Brands heritage is in the manufacturing and sale of tobacco goods. The group, headquartered in Bristol, UK is wider than that. It also owns and manufactures e-cigarettes under its subsidiary Fontem Ventures as well as making and selling the e-vapour brand blu. It also has a logistics company, Logista, though QAD is not implemented at the latter.
However, the majority of its income still derives from tobacco products. That is a consolidating market which in the "decline" life cycle stage. Euromonitor International believes that global cigarette volumes will decline by 8.2% by 2021. The retail value will increase. In such a declining market the larger tobacco companies are growing market share through increased efficiency. Imperial started cost optimisation back in 2013. In 2017 it saved £130 million (source annual report) and this move to the cloud should see further savings.
Not just cost optimisation though
Imperial first deployed QAD in 1993. It runs the manufacturing side of the business while SAP runs its supply chain elements. Despite the stagnation in the global market Imperial are growing strongly across several regions. More than 12% in the USA alone, for example. A cloud deployment will allow to company to flex its operations accordingly.
Chris Broe, Imperial Brands CIO added: "We're a global business and we need a global ERP solution and all that entails. Local language support, scalability, uptime and security are all mission critical for us, as is the ability to adapt quickly to take advantage of the latest technology. QAD has served us well for a number of years and we feel confident heading to the future with QAD Cloud ERP."
The project will see QAD cloud ERP implemented in 21 facilities across 18 countries. Once deployed it will free up internal IT staff to work on other projects. QAD cites five benefits of moving to the QAD cloud that Imperial will leverage:
24/7 global support staffed by QAD employees
Guaranteed uptime of 99.5 percent on the QAD cloud
QAD cloud data centers are SSAE 16 certified — the highest global standard for data center security
The ability to scale quickly, adding or reducing users as needed
Multi-GAAP and tax regulator support for business transactions worldwide
What does this mean
What isn't clear is whether this is part of a larger IT strategy. There is little doubt that it is a sensible move for the manufacturer it the current climate. The manufacturing sector has been slow to adopt cloud computing, with several companies replacing on-premises ERP solutions with another on-premises ERP solution. Companies with cloud software solutions are looking to move companies across to the cloud for several reasons. This includes the subscription revenue model that removes the peaks and troughs of revenue from the traditional licensing model.
JC Walravens, vice president of QAD EMEA (Europe, Middle East and Africa) commented: "Moving mission-critical processes to the cloud is a smart strategic decision for global companies. QAD Cloud ERP is available and supported around the world, and supports many local languages and requirements. Imperial joins a rapidly growing list of European companies that have made the move to QAD Cloud ERP to increase agility and speed, reduce risk and keep crucial business processes aligned with company strategy."
Imperial Brands is a well known manufacturing brand and others may see this move of a validation of the QAD cloud ERP solution. Many eyes will be watching the migration and hoping to hear more next year. They will be particularly interested in how it went and what challenges there were. If it goes well then QAD may persuade others to follow down the same path. No timescales were given for the project in the press release. How quickly QAD can roll out this change will be a measure of their implementation maturity.